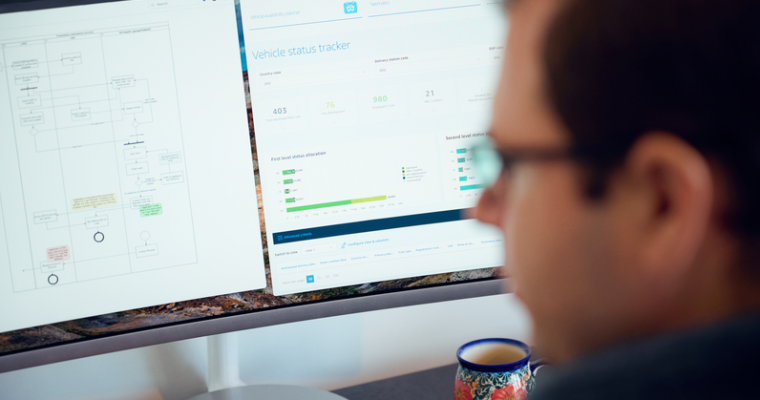 While the rise of AI in the workplace might have once sent shivers down the spines of employers and employees alike, it now elicits curiosity. We know an AI and tech-enabled workforce is inevitable, so how can we use it to our advantage?
People aren't so afraid of robots taking over their jobs these days. Instead, they want to learn how they can eliminate some of the mundane drudgery of work for the human workforce. This has given rise to the term 'super teams' – a strategic combination of human and digital capabilities working together to bolster one another and increase output.
In this episode, Deloitte's Pip Dexter, partner, Human Capital, speaks with host James Judge about Rob and April – two unlikely additions to an organisation. They're on the organisational chart. They've got work that's distributed to them each week. They've got managers responsible for developing them. But they've not got a heart beat. Rob and April are two digital workers utilised by the Australian defence force.
"If we start to use data in order to make decisions about individuals, we're straying into the unethical use of data… [big data] becomes valuable is when you look at collections of data in aggregation and you can start to see trends." – Pip Dexter, partner, Human Capital, Deloitte.
Find out more about this interesting case study and hear Pip's thoughts on how we can best use technology in a remote work environment, its impact on our mental health and much more.
---
Bullet points of key topics & timestamps
An introduction to super teams: a hybrid human/digital workforce [00:04:49]
How employers use technology to make remote work more effective [00:10:15]
Managing concerns about the rise of big data [00:17:47]
Remote work podcast series:
The HR in the driver's seat podcast is a limited-series that explores all things HR to help you provide the best environment for your employees.
Wellness webinar series:
LeasePlan's free workplace health webinars provide helpful tips and information for you and your employees. Find out more:

For more information about how you can elevate your employee benefits program, speak with LeasePlan
Driving Insights