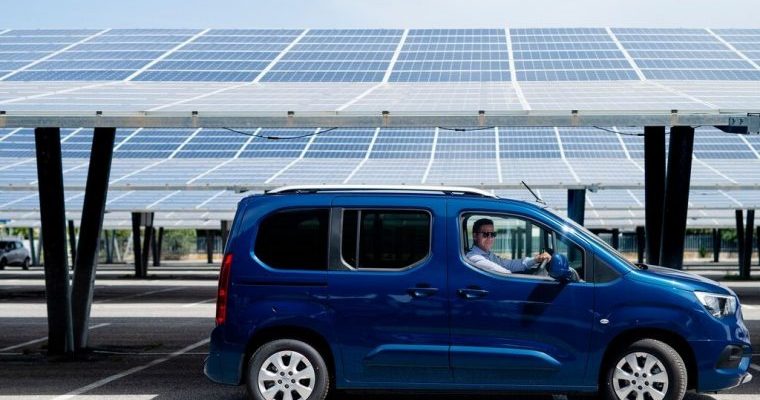 Now is the time to develop your business case to transition to electric vehicles
Developing a business case to transition to EVs is something you and your organisation should be doing now. If this is a task sitting in your too-hard basket or it has been pushed down the priority list, you're quickly approaching the point where failure to get on the front-foot means missing out on some genuine opportunities.
It's hard to argue that transitioning to EVs is a straightforward task – but few things worth doing are. Developing a sound business plan for your transition entails an entire re-think of how and where your fleet will be used, even going as deep as re-thinking the types of vehicles in your fleet. There's also the consideration of the infrastructure set-up costs (rapid chargers and so on) and then accurately measuring your ROI.
Taking the first step is always the hardest; however, there are a number of 'roadmaps' available that you can draw on as a guide when developing a sound and reliable business case for transitioning your organisation from combustion engine power to electric vehicles.
Take the time to consider what we've learned below in helping a number of businesses embrace the future.
Step 1: Align with your business strategy
Social responsibility weighs heavily on many organisations these days, and it's quite common to see a reduction in a company's Co2 emissions – or carbon footprint – in some way or another as one of the organisation's key objectives.
Transitioning part of your fleet to electric (for example, the pool cars that do low mileage and are almost exclusively used in metropolitan or inner city areas) will have an immediate impact on your company's pursuit to reduce its carbon footprint and demonstrate your organisation's commitment to social responsibility.
Step 2: Planning and growing your infrastructure
The costs associated with setting up the recharging infrastructure to make EV use viable are among the loudest objections of many fleet managers when the question of transitioning to EVs is given serious consideration. Yes, it can be an expensive undertaking but firms like JetCharge provide charging solutions across Australia so it shouldn't stop you from planning for the time when it becomes necessary to transition.
If your fleet use is in a country where there's already the kind of infrastructure available to support EV use (New Zealand, Germany, France, Norway, UK, etc.), then transitioning now is going to be considerably easier than in countries dragging the chain on EV uptake.
Step 3: Driver training and education
For many of your employees, this will be their first experience with the next generation of motoring. Electric vehicles perform differently to combustion engines so, whether your fleet consists of passenger vehicles or light commercials or both, training your staff in the subtle differences required for driving EVs will be vital.
Throttle-use, braking techniques, and use of technology and optional extras (climate control, GPS, music systems and telemetric apps) all impact on an EV's driving range. Properly charging and maintaining the vehicle also require some training, so factoring in these costs will need to be considered in your business case.
Taking the time to ensure your staff members use an EV to manufacturer and best-practice standards ensures all the savings available to you from EV use are seen in the bottom-line.
Step 4: Monitoring, measuring and sharing
Sharing your success stories with the wider business is a way to guarantee further investment and adoption of electric cars.
Report on driver feedback, range analysis, vehicle handling and carbon footprint achievements is a sure way to win support and ensure a swift transition.
There is no stopping progress
Sharing your trial's success stories, progress and learnings across your organisation is a sure-fire way to encourage the business to commit to spending more on transitioning to EV use. Making driver feedback available –as well as range analysis, vehicle handling and co2 emission reduction milestones/achievements – provides concrete evidence of the benefits of electric vehicle use and will help to ensure a swift transition.
Powering ahead
The adoption of EVs across the world is growing. In The Driven, Bridie Schmitt reports that, as of February 2019, there were "5.6 million electric vehicles on the road worldwide, a 64 [percent] increase from the same time [in 2018], and the second year in a row to see unprecedented growth in the burgeoning zero emissions transport market."
According to VFACTS, here in Australia, there are approximately 6,000 EVs on our roads. Infrastructure Australia has placed the development of a nationwide fast-charging network on its high priority initiative list.
The transition from combustion engine to EV might not be happening as rapidly in Australia as in other parts of the world but embracing the future of motoring and fleet management now – not later – will position you and your organisation to make the most of the savings available and steal a march on your competition.
Free eBook:
How to plan an electric future for your business fleet
For a guide on how to plan the transition to EVs, download LeasePlan's How to Plan an Electric Future whitepaper.
Start a conversation with Leaseplan today.
Driving Insights