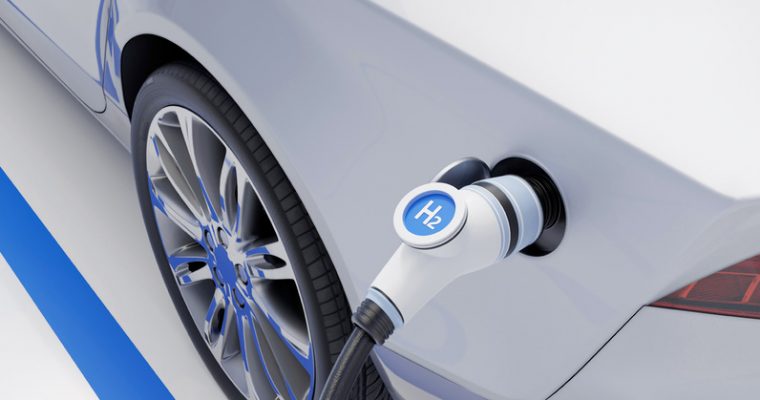 All you need to know about hydrogen fuel cell vehicles
For drivers
By Andrew Maclean
Electric cars are starting to become more prevalent and a viable alternative to conventional vehicles with an internal combustion.
But, just as there are diesel and petrol-powered engines, not all electric vehicles will have only a battery to store energy.
Another solution – hydrogen fuel cell electric vehicles – is racing to become the fuel of the future. And it could just be the silver bullet.
What is Hydrogen?
Hydrogen is the most abundant chemical substance in the universe and the lightest element on the periodic table.
Extraction
It is the H in H20 and can be extracted from water by electrolysis or produced in large quantities using natural gas via either Methane Pyrolysis (where methane bubbles up through molten metal to produce hydrogen) or Steam Reforming (where the hydrogen is extracted from water vapour).
Emissions
Hydrogen, as a fuel, has been widely regarded as the cleanest long-term transport solution as it doesn't produces toxic emissions such as carbon monoxide and nitrogen oxides like fossil fuels. All it emits is water vapour.
As such, car makers have been experimenting with hydrogen-powered vehicles for decades, both as a replacement for petrol to power internal combustion engines and in developing hydrogen fuel cells that drive an electric motor. The former method, which was seen by the likes of BMW, Mazda and Mercedes-Benz, as a viable solution to keep the combustion engine alive has largely been abandoned in favour of fuel cells.
So, what is a Hydrogen Fuel Cell?
A Hydrogen Fuel Cell is essentially a small-scale power station that generates electricity. In principle, it has a similar make-up to a battery in that it consists of an anode and cathode bathed in electrolytic fluids. But, instead of storing energy provided to it by another source through recharging, a fuel cell creates its own electric current through the process of electrolysis when hydrogen and oxygen are pushed through the anode and cathode that creates a chemical reaction. Basically, it's a living battery.
Hydrogen Fuel Cell development took off (literally) in the mid 20th century as NASA allocated massive resources in order to provide power for its manned space exploration modules. Fuel cells were used extensively in the Gemini and Apollo missions as well as the Space Shuttle and the International Space Station.
General Motors created the first Hydrogen Fuel Cell Vehicle in 1966 with the Electrovan. Only one example was ever built, however, as the entire rear section of the van was required to house the fuel stack and hydrogen tanks.
Can I buy a Hydrogen Fuel Cell Vehicle?
More recently, Hydrogen Fuel Cell Electric Vehicles (FCEVs) have become a viable future solution through further developments that have reduced the mass of the fuel stack while increasing its efficiency and power outputs, as well as the strength of materials required for smaller fuel tanks that can hold highly pressurised and compressed hydrogen.
In Australia, there are only two FCEVs certified for use here, the Toyota Mirai sedan and the Hyundai Nexo SUV.
Officially, neither of them are actually for sale, as Toyota is offering just 25 Mirais on short-term leases to businesses in Melbourne while 20 Hyundai's Nexos are part of the ACT government's fleet of vehicles and an additional five are in use by the Queensland Government.
Both car makers are using these small fleets as a trial to better understand the habits of fuel cell drivers while also promoting the convenience and benefits of the new technologies.

The Mirai is a four-door sedan about the same size as its popular Toyota Camry but, in place of its four-cylinder petrol engine, it has a 128kW fuel cell under the bonnet that feeds a 134kW/300Nm electric motor to drive the rear wheels.
Toyota claims the Mirai has a total driving range of 650km and its fuel tank can be re-filled in between three and five minutes.
Similarly, the Nexo has a front-mounted 95kW fuel cell that drives a 120kW/395Nm electric motor and has a claimed driving range of 666km and five-minute refill time.
Both have all the latest safety systems and and are loaded to the hilt with all the luxury and convenience features available from Toyota and Hyundai respectively. And there is nothing complicated about operating them; just select D for drive and they drive like any other car.
So, what's the problem?
Hydrogen might be the most abundant chemical in the universe, but you can't just pull it out of thin air. As the lightest element too, it needs to be highly compressed in order to be used as fuel.
And, quite simply, there are only three places in Australia at the moment where you can top-up a Hydrogen Fuel Cell vehicle. Both Toyota and Hyundai have high-pressure hydrogen refilling stations at their respective headquarters in Altona (Victoria) and Macquarie Park (New South Wales) while the only commercial outlet is in Fyshwick in the ACT.
That's why the trial fleets are so small and essentially ring-fenced by their locations, and why neither the Mirai or Nexo are being sold to the public in the traditional sense.
But that could change dramatically over the next decade as more car makers commit to hydrogen fuel cell vehicles and, consequently, energy suppliers look to broaden the availability of commercial hydrogen.
Can Australia become a hydrogen powerhouse?
Australia has had to largely rely on imported fossil fuels to power our vehicles up until now.
And, as battery electric vehicles become more popular, there are still question marks on how environmentally friendly BEVs are while the majority of our electricity continues to be generated by coal-fired powerplants.
However, hydrogen provides a huge opportunity for the country, both economically and environmentally, and could play a significant role in the future of our renewable energy plans.
The federal government released a National Hydrogen Strategy in 2019 that claimed "no other country is better placed than Australia to harness solar energy" to assist in the commercial production of hydrogen.
It stated that Geoscience Australia estimates about 11 percent of Australia (more than 875,000 square kilometres) is highly suitable for the production of renewable hydrogen.
It also predicts that global demand for commercial hydrogen will increase from around two million tonnes per annum in 2030 to over 250 million tonnes per annum by 2050, and cites that an Australian hydrogen industry would create more than 17,000 jobs and contribute more than $26 billion in GDP.
Where will hydrogen make its biggest impact?
Putting the economic benefits of production to one side, hydrogen – as a fuel for future transport solutions – won't be the only silver bullet.
While petrol-powered internal combustion engines will likely be phased out completely over the next 20 years or so, both hydrogen fuel cell and battery electric vehicles are expected to play different roles.
For urban environments, where the average daily commute is relatively short, battery electric vehicles are likely to be the predominant option as the packaging benefits of having a skateboard-like platform offers car makers more flexibility to create a range of vehicles, from small city cars to SUVs, using the same fundamental components.
Like today, Fuel Cell Vehicles will suit those that drive long distances and need the convenience of quick refuelling to keep on the road. And, because of the complexity of having to house the fuel stack, a small battery, electric motors and large hydrogen fuel tanks, FCEVs will most likely be suited to large sedans and SUVs.
Beyond normal everyday options, Fuel Cells are expected to make a much bigger impact in in the public transport and heavy trucking sectors.
Public transport
Hydrogen fuel cell-powered buses have been used around the world for over a decade, with extensive fleets operating in cities such as London, Munich, Seoul, Tokyo, Beijing and Shanghai. The Western Australian government even ran a three-year trial for three hydrogen-powered buses in Perth from 2004, which it said covered more than 260,000km, carried more than 330,000 passengers and claimed to save more than 300 tonnes of greenhouse gas emissions.
More recently, Transit Systems, which operates a large section of Australia's public transport network, will integrate 100 hydrogen fuel cell buses into its fleet under its H2OzBUS initiative, in partnership with Ballard Power Systems, ITM power group, BOC gases and Palisade Investment Partners.
Trucks
In the heavy truck segment, Hyundai, Mercedes-Benz and Toyota have each invested heavily in the development of hydrogen-powered prime movers.
Hyundai has produced 46 of its Xcient fuel-cell trucks for a public trial in Switzerland in partnership with 25 transport operators, covering logistics, distribution and supermarket fulfillment. So far, in just 11 months, the fleet has covered more than one million kilometres of driving and reduced emission outputs by 630 tonnes.
Hyundai plans to produce an additional 140 trucks for Switzerland in 2021 and expand the program across Europe with more than 1600 vehicles in operation by 2025.
The Xcient truck is equipped with two 95kW fuel stacks while seven individual fuel tanks hold a total of 33kg of compressed hydrogen for a driving range of approximately 400km. The tanks can be re-filled in between eight and 20 minutes – a similar timeframe to refuelling a conventional prime mover with diesel.
Mercedes-Benz's Actros GenH2 prime mover prototype has only recently begun a rigorous development program with customer trials planned to commence from 2023. It uses liquid hydrogen to power the fuel stack, which it claims holds more energy and allows for more compact and lightweight fuel tanks, giving the vehicle a higher payload capacity and an estimated driving range of more than 1000km.
Conclusion
So, there you go, all you need to know about Hydrogen fuel cell electric vehicles. While there is still a long way to go before this technology becomes more widespread, there is no doubt that hydrogen will play a pivotal role in what – and how – we drive.
Hydrogen is sustainable and relatively simple to produce, offers the convenience of quick re-filling and, most importantly, produces no harmful emissions. It is the fuel of the future.
If you're interested in planning for your future electric mobility solutions, contact LeasePlan for more information.
LeasePlan: Driving Insights