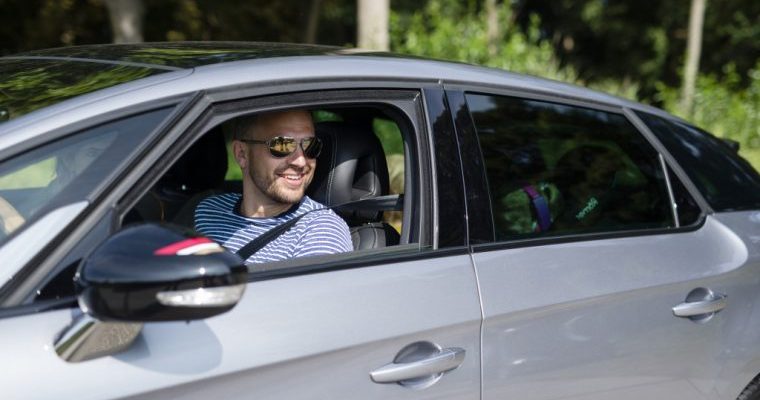 Imagine you are an employee earning a salary who wants a new car…
This is an exciting time, and the second most expensive financial outlay your employee is likely to make across a lifetime. Anything that can help make this process easier and more beneficial is going to have a huge impact on not just the employee but also their family.
Novated leasing offers real and compelling benefits that your employees will see in their pocket on a daily basis.
Here are some of those benefits explained, which you can pass onto your employees and have them smiling from ear to ear:
Less income tax
Payments are made from your employees' salary before tax is taken out, reducing taxable income and the amount of tax ultimately paid. In more traditional car finance options, an employee earns a salary, pays income tax and then uses what's left to pay the car finance and operating costs.
So, even if the same car is acquired at the same cost, it leaves your employee with less take-home pay compared to a novated lease.
No GST
No GST is paid on the vehicle purchase price, on fuel, or on service and repair costs. Your employees pay at least 10% less than other drivers, as a result of choosing a novated lease.
The car and operating costs do attract GST but the lease company or provider you use should claim the input credits so the GST amount will never be charged.
Discounts
Any reputable novated leasing company or provider should be big and specialised enough to negotiate volume discounts from its national supplier network and pass on the discounts to your employees.
Purchase price, servicing, repairs, tyres, glass, batteries and labour – your employees should be the ones who save on retail for all of these vehicle costs.
So easy
A good novated lease makes everything about looking after a car so easy. Your leasing company or provider should do all the negotiating of prices for your employees, oversee all maintenance and repairs on cars, and point your employees in the direction of the best suppliers.
All your employees need to do is drop their cars off for services and pick them up when they're done. Everything else should be covered in your employees' agreed salary deductions so they never have to open their wallets.
No bill shock at registration or insurance renewal time, or having to top up to cover simple services or repairs.
No tricks
The best novated leases will have no hidden charges or sales tricks. Your employees should be able to easily see every detail on the quote before they agree to a lease. At a minimum, they should:
Know the exact applicable interest rate
Make sure there are no unwanted opt-out insurance add-ons
Know exactly what fees are applied and for what
Get independent financial advice before making a final decision
FBT and ECM
A novated lease will attract Fringe Benefits Tax (FBT). It is applied at the same rate for all, regardless of kilometres travelled. Your leasing company or provider should apply the Employee Contribution Method (ECM) to your employees' novated leases.
This will see a portion of the lease cost deducted as an employee contribution from post-tax salary, and it effectively eliminates the FBT.
Reducing or eliminating the FBT lowers the overall packaging cost and will increase your employees' disposable incomes.
LeasePlan: Driving Insights