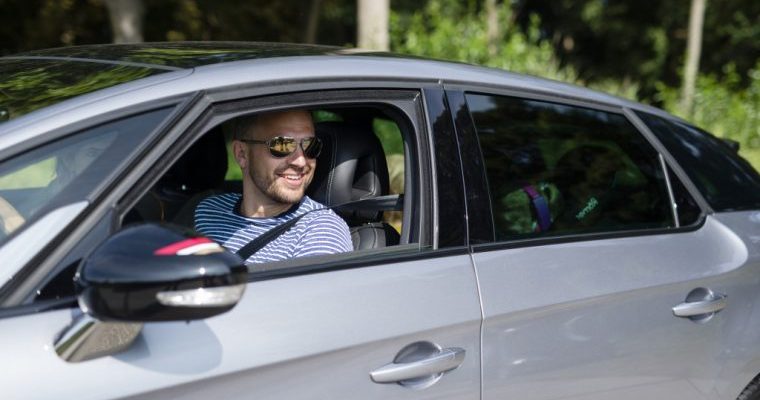 Know the benefits of novated leasing to keep your employees smiling
For your employees
/ 22 June 2022
Novated leasing is a popular employee perk to offer and has long been an essential element in any  HR leader's staff benefits bag of tricks. But it works best when you really understand and communicate the value.
As The Great Resignation evolves and companies are stretching their imaginations as they reconsider the best benefits for meeting changing employee expectations, novated leasing continues to rank among the most popular inclusions in any benefits scheme.
While the impact of today's changing workforce may differ slightly between industries, workers  have never had so many opportunities to change employers to access higher pay and/or better working conditions. We need all the tools we can to attract and retain talent.
Novated leasing offers real and compelling benefits that your employees will see in their pocket on a daily basis. This is especially true when you partner with a novated leasing provider that specialises in car leasing. But only if they know and understand the details of why it's such a popular benefit.
Here are some of those benefits explained, which you can pass onto your employees and have them smiling from ear to ear:
Less income tax
The employee will save GST on the vehicle purchase price, on fuel (a massive factor with today's skyrocketing fuel prices), or on service and repair costs. They will pay at least 10% less on car costs than other drivers, just from choosing a novated lease.
The car and operating costs do attract GST but the lease company or provider will help claim the input credits to ensure this GST amount is not charged to the novated lease.
No GST
No GST is paid on the vehicle purchase price, on fuel, or on service and repair costs. Your employees pay at least 10% less than other drivers, as a result of choosing a novated lease.
The car and operating costs do attract GST but the lease company or provider you use should claim the input credits so the GST amount will never be charged.
Discounts
The novated leasing company or provider you choose to partner with needs to be big and specialised enough to negotiate volume discounts from national supplier networks, and then pass on the discounts to your employees.
From the purchase price to servicing, repairs, tyres, glass, batteries and labour, your employees should see savings.
Easy as Sunday morning
A professionally managed novated lease makes everything involved in maintaining your car very, very simple. Your leasing company or provider should do all the negotiating of prices on behalf of your employees, as well as oversee all maintenance and repairs on cars, and point your employees in the direction of the best suppliers.
The only thing your employees need to do is drop their cars off for services and pick them up when they're done. Everything else should be covered in their agreed salary deductions, so they never have to open their wallets.
This means no bill shock at registration and insurance renewal time, or forking over cash to cover simple services or repairs.
No tricks
The best novated leases will have no hidden charges or sales 'tricks'. Your employees should be able to easily see every detail on the quote before they agree to a lease.
At a minimum, this means they:
Know the applicable interest rate;
Have no unwanted inclusions, such as opt-out insurance add-ons;
Know exactly what fees are applied and for what;
Can get independent financial advice before making a final decision.
Fringe Benefits tax (FBT) and Employee Contribution Method (ECM)
A novated lease will attract FBT, and it is applied at the same rate for everyone on a novated lease, regardless of kilometres travelled.
Your leasing company or provider should apply the ECM to your employees' novated leases for you. This will see a portion of the lease cost deducted as an employee contribution from post-tax salary, which effectively eliminates the FBT element.
Reducing or eliminating the FBT lowers the overall packaging cost while increasing your employees' disposable incomes.
Make it work for you
No more than ever, we're all looking at ways to keep our top-performing employees and recruit A-grade talent.
We know novated leasing is one of the most popular and highly sought-after perks. It works best when HR leaders understand the savings a novated lease offers, and communicate these benefits clearly to existing and new employees when discussing employment packages.
Then, to make sure all these benefits are reliably delivered to your staff, make sure you choose a partner with proven expertise in managing vehicle leases. This is the best way you can drive your employees' novated leasing dollars that little bit further.
Talk to SG Fleet about a the best novated leasing program for your employees.
Driving Insights