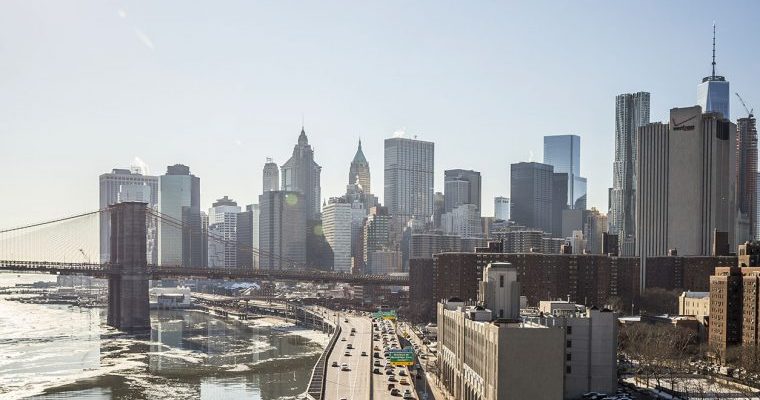 Car manufacturers worked overtime to convince motorists the world over that diesel-powered vehicles were more economical to operate than their petrol counterparts. However, evidence from the investigations into Volkswagen suggests diesel engines are a greater health risk than first thought.
With the arrest of Audi CEO Rupert Stadler by German authorities on 18 June 2018, Volkswagen's now notorious 'Dieselgate' fiasco racked up its highest profile scalp thus far. The ongoing investigations and financial pain being inflicted on the group continues to cast a dark shadow over the future of the German car manufacturing giant in its present make-up (VW is the parent organisation for Audi and Sköda).
In September of 2017, Reuters reported that the company's systemic attempts to cheat emissions testing results in the United States and Europe cost the company around US$30 billion. With more and more civil claims and class action law suits being instigated against VW around the world, that figure is expected to continue heading north at a rapid pace.
Diesel has long been recognised as a significant source of air pollution and rising CO2 levels. The move by Volkswagen to systematically install 'defeat devices' in their vehicles to detect testing conditions and temporarily reduce engine emissions has led to a consumer and legislative backlash around the world.
On the back of Germany's highest administrative court ruling, which granted cities the ability to ban diesel-powered vehicles, and a number of major European and South American cities around the world moving on bans of diesel fuel as well, new car and fleet buyers are faced with some serious questions about the ongoing viability of diesel-powered vehicles.
New car and fleet buyers are faced with some serious questions about the ongoing viability of diesel-powered vehicles
So what does the future hold for diesel cars?
European Union
Diesel is clearly on borrowed time across the EU as the popularity of hybrid and electric vehicles increases, and consumers shy away from diesel engines in the wake of disclosures about its health risks in Dieselgate investigations.
In 2015, the European Environment Agency reported that Nitrogen Dioxide (NO2 – a by-product of diesel fuel emission that is known to cause severe respiratory diseases and cancer) levels were well above EU legal limits. The BBC reported that, in some cases, NO2 levels were twice the limit in parts of London, Paris and Munich.
Fiat-Chrysler (manufacturer of Alfa-Romeo, Dodge, Fiat, Maserati and the Jeep marques) in the first quarter of 2018 announced they would stop manufacturing diesel-powered cars by 2022. Gwyn Topham noted in The Guardian that "Porsche has ditched two models and Toyota has indicated it will never launch a new diesel."
In Germany, there is a strong grassroots push for an outright ban on diesel, with officials in Rome and Paris pushing for the same to be implemented by 2024. In parts of London, drivers of diesels other than the newest Euro 6 rated diesel vehicles will be slugged an additional levy on existing congestion taxes.
Although British manufacturers like Jaguar Land Rover (JLR) and Ford continue to invest in diesel manufacturing (diesel-powered vehicles accounted for approximately 90 percent of JLR's sales in 2017, and Ford has invested more than £350 million on improvements to their diesel manufacturing plant in eastern London), car buyers in England are voting with their pockets.
Sales of diesel-powered cars in the UK dropped by 17 percent in 2017 and, while motoring bodies in Britain argue that other taxes and charges played a role in the fall, industry experts expect the slump in sales to continue as buyers recognise the limitations on diesel-powered cars and the possibility of diesel bans rendering their cars obsolete in the near future.
United States
On 1 June 2017, the Trump administration withdrew from the Paris Climate Change Agreement, with President Trump asserting the reforms would lead to a diminished quality of life for Americans.
While there's no immediate threat to diesel-powered cars in the US from lawmakers, the decision of a large number of the world's major manufacturers – like Toyota, Ford and Volvo – to focus on hybrid and electric vehicles may result in an organic, market-driven decline in the availability of diesel-fuelled vehicles.
Likewise, an analysis of future trends in Forbes magazine highlighted how, as the cost of purchasing and maintaining electric vehicles (EVs) decline and oil prices increase, EVs will only continue to grow in popularity at the expense of combustion engines.
The future of diesel in the Land of the Free isn't as terminal as it is in Europe but the long-term prognosis suggests its time is running out.
Australia
With the death of local car manufacturing in 2017, Australian buyers are now at the mercy of decisions made in Detroit, Stuttgart, Hiroshima and Göteborg. Similar to the United States, there's no immediate threat to diesel here, with market forces more likely to determine its future than legislators.
"The Australian government appears to be taking a hands-off approach, a direct contrast to European governments," explains Peter Anderson, Editor of motoring website The Redline. "Car makers, though, are moving towards hybridisation, to full electric, while also exploring other fuel sources such as hydrogen."
Diesel accounts for close to 50 percent of SUV sales in Australia, and demand for commercial vehicles (Toyota Hilux, Mercedes Benz X-Class, Mitsubishi Triton, Hyundai iLoad, etc.) has increased year on year from 2015 to 2017, according to ACA Research and VFACTS. Australian consumers aren't as spooked as they are in the UK but manufacturers are supplying fewer diesel options.
The future of diesel in Australia mirrors that of the US, with market forces likely to play a greater role than government.
THE FUTURE
As far as leasing goes in Australia, investing in diesel comes down to economic sense versus how important the environment rates in your personal values.
Commercial Diesel
If you absolutely need something economical and powerful to get the job done, then why not? There's no immediate threat to the ongoing availability of diesel-powered variants in the next three to four years so residual values and running costs shouldn't be impacted too heavily.
Passenger Diesel
Like commercial diesels, there are no immediate red flags from a financial point of view in Australia. If you place any credence in opinion polls, though, there is a chance we will see a change of government in the 2019 Federal Election. That could change everything, with Labor and the Greens being strong supporters of reducing Australia's CO2 emissions below the current target set by the incumbent LNP government.
Unlike commercials, though, is a diesel vehicle an absolute necessity? The adverse health effects of diesel aren't disputed, neither is the evidence of the real damage diesel is doing to the environment. In the SUV market, there's a range of petrol options that more than compete with their diesel alternative in terms of power and fuel economy.
Similar to a commercial vehicle, a lease taken out today on a diesel won't cost you in a financial sense but, with a large number of manufacturers phasing out diesel production, state and local governments and consumer sentiment favouring electric vehicles, diesel as an alternative is disappearing. It might be worthwhile considering petrol or EV options sooner, rather than later.
Speak with an SG Fleet consultant about your fleet requirements.
Driving Insights