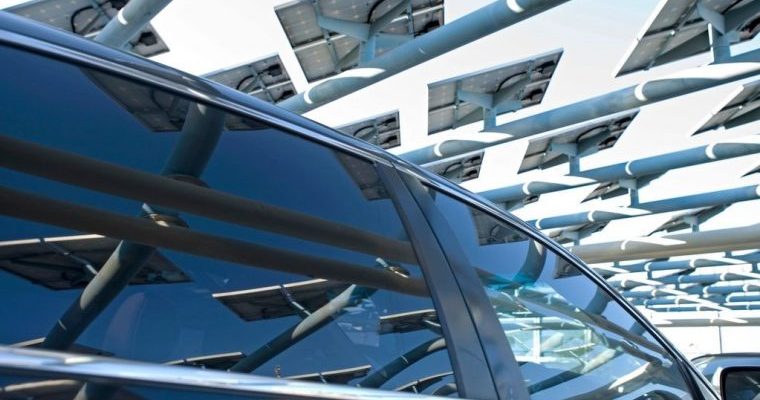 Australia's push towards our motoring future
For drivers
With Ford, Holden and Toyota shutting shop in Australia in 2017, we witnessed the end of an era in local vehicle manufacturing that left most of us asking: what's next? Yet, already, exciting motoring technology is being trialled here in Australia signalling the start of a new chapter in our motoring story.
These technological advances could completely revolutionise how we transport ourselves around our cities, suburbs and regional areas.
Some may even have the capacity to render vehicle ownership – as we know it – as redundant as human assembly-line workers in auto plants.
Here are just a few of the real-world motoring projects and trials that are being undertaken in Australia right now:
Cooperative Intelligent Transport Initiative: CITI (NSW)
Based in the Illawarra region of NSW, the CITI project is the first Australian trial of C-ITS technology, also known as 'connected vehicle' technology. Fitted to around 60 trucks, 11 public buses, two light vehicles and a motorcycle in the region, C-ITS allows vehicles to communicate with each other, as well as with infrastructure like traffic signals that are also fitted with the same technology. The technology alerts drivers about hazards, congestion and delays that may be ahead in areas like hills, crests and winding roads. It also communicates speed limits.
Following the initial trial, the program will be expanded into its next phase to include an additional 50 passenger vehicles.
RAC Intellibus (Western Australia)
Intellibus is a fully automated electric shuttle bus that was launched 31 August 2016. Conducted by the RAC in cooperation with the WA State Government, the Intellibus trial serves as Australia's first automated vehicle trial on public roads. According to the RAC, it is part of the organisation's commitment to see if "[automated vehicle] technology can be applied to solve urban and regional mobility challenges in Australia."
Covering around 3.5 kilometres, the Intellibus route takes in the South Perth Esplanade and travels west to the Old Mill, which is one of the city's oldest landmarks and another popular destination for people visiting Perth. While doubling as a tourist attraction and providing a service to the community, the Intellibus route was chosen based on the variable traffic conditions and interaction with other road users.
Future Mobility Lab Fund: Driverless Cargo Pod (South Australia)
Designed by UK-based driverless shuttle company DRM – and supplied via their Australian arm, Aurrigo – the four-person Pod Zero vehicle is part of an automated vehicle trial transporting goods in and around Adelaide's Tonsley Innovation District.
Designed for short passenger or cargo and freight movement, Pod Zero's external sensors, cameras, ultra-sonic technology and on-board processors detect and avoid obstacles like pedestrians, cyclists and stationary objects. Although being tested in an industrial area, the company hopes to refine and develop the technology using insights gained across the trials to further refine driverless vehicles to run safely public road networks.
Intelligent Transport System (ITS) Transport Technology Grant Program (Victoria)
Back in 2016, the Victorian Government launched its Intelligent Transport System Transport Technology Grant Program. As well as the development of technology that allows vehicles to pass through consecutive waves of green traffic lights with real-time updates for GPS systems and smart phone apps, the trial's focus is on a signalling system that gives trams priority at intersections with traffic lights in an effort to reduce congestion. The program is also funding initiatives with a long-term eye on autonomous motoring.
In one of the program's biggest initiatives, ARRB, Connect East and La Trobe University are collaborating on a project that facilitates roadside infrastructure – such as traffic lights and electronic speed signs – to communicate with vehicles fitted for assisted steering, acceleration and parking technology.
Queensland Electric Super Highway (Queensland)
It's widely acknowledged that one of the biggest factors hampering the take up of electric and hybrid vehicles in Australia is the lack of recharging infrastructure. In an effort to address this, the Queensland State Government began rolling out the Queensland Electric Super Highway in 2018. In partnership with a number of local councils, the program allows Queenslanders and tourists to travel from the Gold Coast to Cairns and from Brisbane to Toowoomba in low or zero emissions vehicles.
Locations for the charging stations are being trialled at various points along the state's major highways including restaurants, cafes and retail centres, which double as opportunities for drivers to take a break from the road and freshen up.
Speak with an SG Fleet consultant about your fleet requirements.
Driving Insights