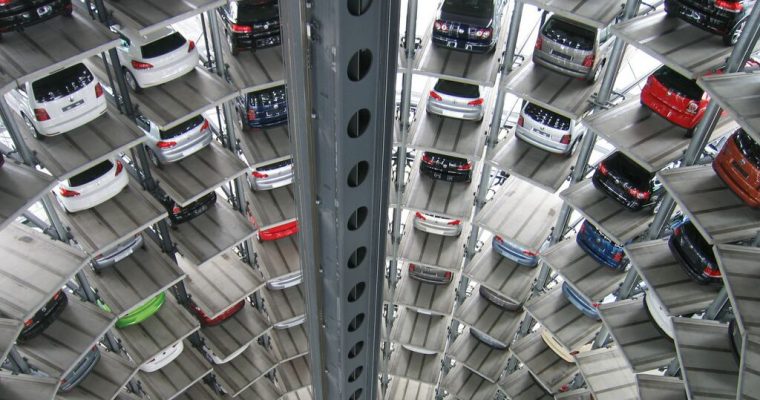 Australian new car customers are stuck between a rock and hard place as a consequence of the COVID-19 pandemic.
As Australia has largely contained the coronavirus through strict border control measures and the government has provided sufficient stimulus to keep the economy afloat, we are relatively healthy as a country and individually – physically as well as financially.
And yet we have a couple of first-world problems that are creating four-wheeled headaches. For starters, we can no longer spend our savings to jump on a plane for an overseas family vacation so cashed-up Australians have returned to car dealerships in near record numbers to upgrade their wheels for something newer, safer, more luxurious, more spacious or, in most cases, more adventurous. Normally, that wouldn't be an issue, but because we no longer have a domestic automotive industry and are wholly reliant on imported vehicles, the supply of new vehicle stock is under extreme pressure, which in turn means there are long wait lists on popular models.
The supply issue
The supply issue stems from the impact the coronavirus has had on a number of factors in the production and delivery process.
Firstly, some major car factories in countries that were hardest hit by COVID were forced to close down, or run at a severely reduced rate, during 2020, which naturally meant that less vehicles were produced.
Secondly, the local management teams for most of the mainstream brands sold in Australia initially cut their forward orders when the pandemic first erupted, not knowing how long it would last, in order to protect their dealer network and overall bottom line. And even when the first shoots of a recovery began to break through late last year, re-filling the pipeline isn't an immediate proposition.
Lastly, even as local demand picked-up, Australia being one of only a handful of right-hand drive markets across the globe means we only ever receive a small portion of the production rate at any time, which is obviously less than usual when it is slowed down.
Compounding all of that is the fact that COVID has not only had an adverse effect on vehicle manufacturers, but also the supply chain that produces critical components and parts to feed the factories. As smaller operations, they are less resilient to major economic impacts and many shut down completely at the height of the crisis, which has created longer-lasting ripple effects.
a back log of orders and wait lists that, in some cases, extend beyond six months.
The end result is that dealers have less inventory in stock and fewer vehicles coming to them in the near future, creating a back log of orders and wait lists that, in some cases, extend beyond six months.
How manufacturers are faring
Toyota, as an example, has experienced a drastic increase in demand for its latest-generation RAV4 SUV that has seen it rocket up the charts to become the third best-selling new vehicle in the country behind the HiLux and Ford Ranger dual-cab utes. As a result, customers are now forced to wait between three and six months on some of the most popular variants – especially in hybrid configuration.
Other top-selling mainstream brands like Mazda, Hyundai and Kia have introduced a raft of all-new models over the last 12 months which naturally creates higher demand. But, in most cases, they have been fortunate enough to have greater flexibility in forward ordering to limit any disruptions.
There have also been some notable COVID-related anomalies, with a huge spike in sales for vehicles such as the Nissan Patrol and Toyota LandCruiser – both of which have been largely unchanged for a decade – as Australians look for alternative holiday options and have turned to long-distance touring and caravanning.
"Our new car stock levels are short of what they were pre-COVID, with the biggest impact being available stock due to strong dealer demand and a significant customer sold order bank," Nissan Australia spokesperson Karla Leach told Driving Insights.
"As a result, nearly all stock arriving is now fully committed in comparison to 12 months ago. We would prefer more stock across all our models. This is especially true with Patrol, where we are finding consumer demand is very strong for this incredibly capable vehicle. However, what we have seen is a large future order bank for all models and this trend continues to grow.
"With such uncertainty surrounding supply chains and production capacities around the world due to the pandemic, we don't expect stock levels to return to normal conditions for some time."
How to get your new car
None of this is great news if you are in the market to buy a new car now or renew a lease with a newer vehicle, so here's some handy tips to avoid the waiting lists and find a new car sooner:
1. Plan ahead
With COVID likely to cause an ever-lasting hangover, start planning your next new car now with the consideration that it might be a year-long process. With that in mind, take time to do some research on what new models or upgrades to existing vehicles might be coming to the market in that time. First of all, that will give you a better picture of what might best suit your future needs. Secondly, if there is something new it allows you to be more easily at the front of the queue rather than joining an existing one.
And lastly, planning ahead ensures your next vehicle changeover happens at the right time and limits any operational or cost issues when extending too many leases beyond their original terms.
2. Look at alternatives
If you're looking for something right now be prepared to wait or look for an alternative model that may have greater supply.
The most popular models in every segment – whether it's a dual-cab ute like the top-selling Toyota HiLux or Ford Ranger, a family SUV like the Subaru Forester or Hyundai Tucson or a small hatch like the Volkswagen Golf or Mazda 3 – are, naturally, going to be more difficult to have delivered immediately.
But look around at some of the competition and you might be surprised at what you can get sooner for the same amount of money.
3. Take what you can get
The reality is that demand is outstripping supply across the board, so if you had a particular car in mind you might need to compromise on colour choice or trim level in order to get it delivered sooner.
4. Accelerate the transition to electric
Now is also a good time to look ahead and potentially accelerate the inevitable transition to an electric car or a hybrid.
Battery-powered vehicles only make up a fraction of new car sales at the moment, which could mean that more are in stock and available for immediate delivery.
When crunching the numbers, consider the price premium they command in the initial purchasing price is offset by significantly lower running costs due to more affordable servicing schedules and cheaper 're-fuelling' when replenishing the battery with electricity.
5. Ask an expert
Whatever your situation is – whether you're looking for a new car right now or in the near future – contact LeasePlan for expert advice.
Driving Insights