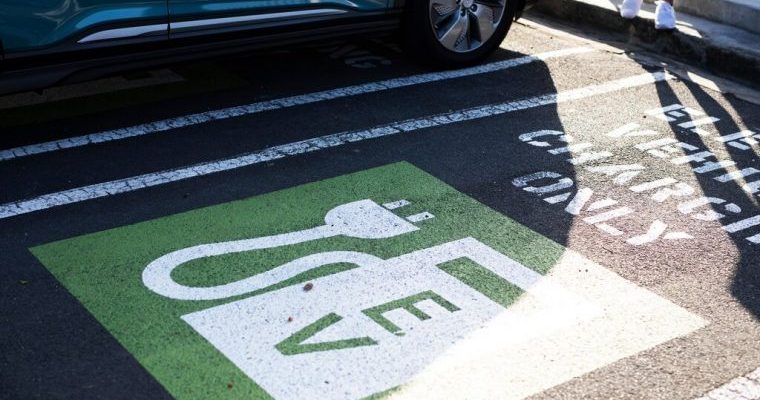 Sustainability is essential to a prosperous and equitable future, and there is broad community support right across Australia and New Zealand for action against the harmful effects of fossil fuel emissions and other damaging practices to our natural environment. Similarly, there is growing interest in electric vehicles* as a means to reduce these emissions and improve the quality of the air we breathe through sustainable mobility.  
The growing interest in EVs is not necessarily producing growing sales volumes.
Despite cheaper running costs and the savings advantages fleet buyers can enjoy, there are some complex obstacles between intent and action – such as purchase price, availability and delivery schedules. At the heart of this schism in Australia and, to a lesser extent, New Zealand is the lack of clear public policy and investment in the infrastructure required to support the everyday use of EVs.  
Public Policies in Australia
The reaction of governments across Australia to advocating lower emission vehicles and addressing EV infrastructure demands has been mixed. While Queenslanders and visitors to the sunshine state can enjoy the relative peace-of-mind of the Electric Super Highway, other states – as well as the Federal Government – have taken a much more cautious approach to EV infrastructure spending. While the number of EVs sold is rising, most public policy argues the overall number of EVs on Australian roads does not yet justify large-scale use of public funds (i.e. figures published by the Electronic Vehicle Council show EVs account for only 0.6% of all new car sales).   
With their release of a discussion paper called the Future Fuels Strategy, the Federal Government formalised their position on EVs. Despite signalling an intention to trial EVs for their COMCAR Fleet, the paper states that infrastructure spending will be undertaken in partnership with the private sector. Furthermore, the discussion paper makes clear that tax subsidies and purchase incentives, as well as concrete new car sales targets, would not enter the mix for Australia transitioning to electric vehicle use.       
Given the Government is not looking to alleviate the higher costs of purchasing an EV through subsidies and tax breaks – or committing to any vehicle targets – the responsibility now lies with the private sector to influence government in developing the infrastructure to support electric vehicle use sooner rather than later. 
As Australia transitions from being a manufacturer to a net vehicle importer, overseas trends provide fleet managers and business leaders with a solid vision of where this influence lies. 
International Public Policies
In the UK, Japan, Germany and France, a ban on the sale of combustion engines is being implemented from 2025–2030. Major manufacturers like Nissan, MG, BMW, Mercedes-Benz and Hyundai are phasing out internal combustion engine (ICE) development and investing heavily in manufacturing only electric vehicles. In February 2021, Jaguar Land Rover announced plans to produce EVs only, by as early as 2025; a move applauded by the UK government. 
In another major example, as noted in the Sydney Morning Herald in February 2021, the election of Joe Biden as the new US President, and his announcement of replacing the government's fleet of almost 650,000 cars with electric vehicles, saw Detroit vehicle manufacturing stalwart GM announce the following day that "it would cease production of petrol and diesel vehicles by 2035 and replace them with electric models, as part of its plan to be carbon neutral by 2040."   
Summary
In Australia, we can see that electric vehicles will dominate new car sales in future years as ICE variants are phased out of production by global manufacturers, in preference for EVs. It's just a matter of waiting for our governments to catch up. However, businesses don't have to wait for government. A tangible commitment from the private sector will help shape government policies and any incentives that follow, as well as driving down vehicle purchase costs, as demand – and the ability to meet that demand – improves.  
It may be some time before private consumers can feel confident abandoning the time-honoured internal combustion engine but the private sector has the opportunity to take the initiative and drive (pun intended) the switch to the next generation of vehicle power, and a cleaner, more sustainable environment.  
Want to know more about making the moves to sustainable mobility? Download our whitepaper. 
*
See 
State of Electric Vehicles
, August 2020, 
p10
LeasePlan: Driving Insights