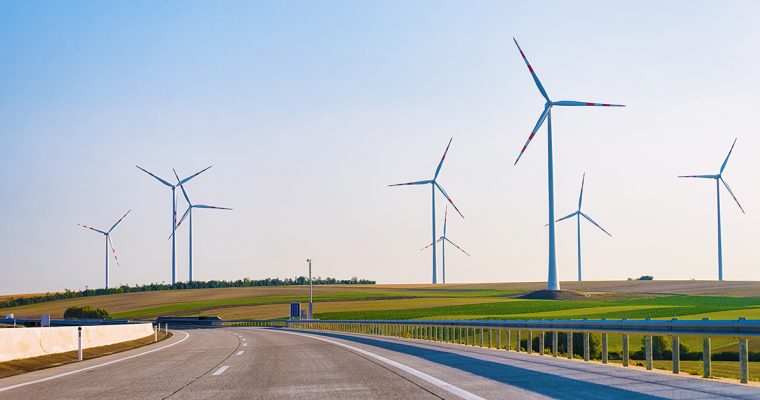 Will Australia's new government make electric cars cheaper?
For drivers
By Andrew Maclean
Has Australia opened up a fast lane for the future introduction of more affordable electric vehicles under the newly elected Labor Government?
The Australian Labor Party claimed victory in the 2022 Federal Election on 21 May , and the new government has promised to implement a raft of progressive new policies that will promote a greater reduction in carbon emission outputs to help tackle climate change, including incentives aimed at encouraging a greater uptake of electric vehicles for both private buyers and business fleets.
The government could be pushed to go even further, and faster, under the weight of a larger representation of Green Party MPs and numerous "teal" independents who stole prime Liberal seats and promise to push for greater action on climate change.
So, what has the Labor Government promised, and how will it affect you and your business? Let's delve into their policies to see what the future looks like.
Emissions Reduction
For starters, the Labor Government has promised to reduce emissions by 43 per cent by 2030, which it says will meet the target under the Paris Agreement and better position the country to reach a net zero carbon output by 2050.
While this is a slightly lower figure than the 45 percent reduction outlined by Labor at the previous election in 2019, it is a significant increase on the 26-28 percent reduction that was promised by the outgoing Liberal National Party Government.
Key to achieving that goal is improving the national electricity grid to fix energy transmission and reduce household power bills, while also targeting an increased share of renewable energy production to 82 percent by 2030.
This project alone, Labor claims, will create 604,000 new jobs in Australia and more than $76 billion in investment.
It has pledged to spend $20 billion for the immediate upgrade of the electricity network, a further $100 million has been allocated to co-invest in 85 solar banks across the country, and $200 million is earmarked for 400 community batteries that maximise the benefits of household rooftop solar energy production by allowing 100,000 homes to share the electricity they produce.
Leading by example
Under Prime Minister Anthony Albanese, the Labor Government plans to lead by example with a promise to make the entire Australian Public Service – with exemptions for the Defence Force and other security-based departments – carbon net zero by 2030.
Key to this is transferring the entire government vehicle fleet to electric cars by 2025.
Electric Vehicle Incentives
To help encourage a greater uptake of electric vehicles from private buyers and business, Labor will introduce a national EV incentive program that will make battery-powered vehicles more affordable.
Set to be introduced from July 1, 2022, the scheme promises to abolish the five percent import tariff fees for all EVs, Plug-in Hybrids and Fuel Cell Vehicles that are priced under the increased Luxury Car Tax threshold for low emission vehicles of $79,659.
It says this will reduce the retail price of a $50,000 EV, such as the Nissan Leaf, by approximately $2000, and aims to encourage more manufacturers to introduce cheaper electric vehicles in the future.
This discount will be applied on top of any of the individual state government incentives already in place, further improving the affordability of electric vehicles.
Fringe Benefits Tax
The more attractive incentive, however, is for business operators, with Labor planning to exempt electric vehicles from the 47 per cent Fringe Benefits Tax for company vehicles provided to employees for private use.
This, the Government claims, could save employers up to $9000 per vehicle per annum, improving the incentive for business to adopt more EVs.
Infrastructure and Manufacturing
To support the Electric Car Discount, the Labor Government says it will work with industry, unions, states, and consumers to develop Australia's first National Electric Vehicle Strategy, including consideration of:
further measures to increase electric car charging infrastructure;
policy settings to encourage Australian manufacturing of electric car components (especially batteries) and possibly cars themselves; and
ways to address the policy implications of declining fuel excise.
Labor will consider how the Commonwealth's existing investment in infrastructure can be leveraged to increase charging stations across the country and consider how other existing Commonwealth investments, including in its fleet, property, and leases, can also be leveraged.
Labor's Electric Car Discount will be reviewed after three years, in light of electric car take up at that time.
Real World Fuel Consumption Testing
The Albanese Government has not only looked at how to increase the take-up of electric vehicles, but also plans to implement ways to improve the transparency of fuel consumption for combustion engine vehicles.
It is set to spend $14 million on establishing a real-world fuel testing program to ensure Australian consumers are not slugged with unexpectedly high fuel bills.
It says households are typically paying $750 or more each year for fuel than advertised consumption figures predict.
It says a more rigorous and transparent code of conduct will help drive fuel savings, and further encourage more efficient vehicles, through informed consumer choice.
A pilot study by the Australian Automobile Association found that 29 of 30 popular car models used more fuel than they advertised when tested in the real-world. On average, these cars used 23 per cent more fuel than advertised – with some models nearly 60 per cent more.
Labor's real-world testing program would be administered by the AAA, responsible for the original pilot study and other consumer information programs like ANCAP.
Will the independents want more?
Although the Australian Labor Party was the clear winner in the Federal Election, the actual government has a significantly larger crossbench than ever before with up to 15 independent members in the House of Representatives.
The so-called "Teal Independents" – a group of non-partisan, mostly female candidates in inner-city seats – took the scalps of key inner-city and long-held Liberal seats, partly on the strength of their support from an organisation called Climate 200, which is a community funded project aimed at supporting pro-climate action, pro-integrity, and pro-gender equity candidates.
They may push for greater carbon emission reductions by 2030 – some by up to 60 per cent – which could place extra pressure on the Albanese Government.
Conclusion
While it is early and we will have to wait to see what legislation passes and when, it seems a short cut has just appeared on the road map towards an electrified future and Australia will soon be accelerating faster towards cleaner and more affordable transport solutions.
If you're interested in how we can help you plan your transition to electric mobility, contact SG Fleet and LeasePlan today.
Driving Insights