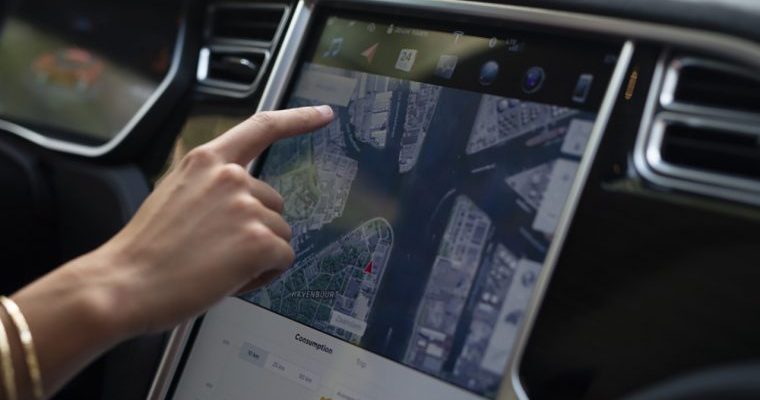 Technology moves at a rate of knots, which means we can all become a little lackadaisical when it comes to keeping up with our business technology, especially with high-cost items such as motor vehicles.
But think of it this way:
Given smartphones were only introduced to Australia in 2007, would you want your sales representatives using mobile phones from 2005? Do you expect the same level of speed and proficiency from employees working on eight year-old computers as those using the latest devices? And do you still have your finance department sending cheques through the mail?
We're guessing the answer to all of the above is 'no'.
Keeping up with technology is a lot about keeping up with appearances and demonstrating to your clients, employees and even your competition that your business is a contemporary force to be reckoned with. However, there may be a more compelling argument for why moving with the times in terms of technology is so important – that of the efficiency, safety and satisfaction of your people.
1. Efficiency
Ask yourself: Are my employees working to optimal efficiency and am I keeping the running costs of their vehicles as low as I possibly can? These are broad-ranging questions that cover every aspect of your business and, thanks to advances in technology, you can confidently answer both of these questions with the help of fleet management technology known as telematics.
Telematics is essentially the merging of telecommunications, data and computing. It's technology that enables motoring features we might already be starting to take for granted – like GPS monitoring, in-car navigation (such as Google Maps); smartphone integration with a car's audio system and driver-assist technology (reverse sensors, collision warning systems and so on).
Telematics has also made it possible for fleet managers to keep a lid on costs and maximise vehicle efficiency like never before. The collision (pun intended) of interval –or programmed – manufacturer servicing and telematics provides mechanics with valuable data and information their predecessors could only dream of.
While things like timing belt replacement has always been an issue that mechanics have been able to identify, the person servicing your vehicle can now, thanks to telematic feedback, access a wealth of data they're trained to interpret and translate into issues that may be developing or are not yet apparent.
This kind of information is the difference between a productive employee going about their daily tasks and one stuck in a freeway emergency lane for hours.
In addition to telematics, if your workforce is mobile, one of the biggest contributors to their personal efficiency will be the capability of the communications package that comes with the vehicle. For the team member on the road, their motor vehicle is their office.
It is the place where they are both conducting business, as well as acting as transportation to and from clients. They may be spending the majority of their working day in their motor vehicle, which means the quality of that vehicle – and how it contributes to their efficiency – is of the utmost importance.
A motor vehicle should no longer be seen as simply a means of transportation but also as a communication hub. Does your fleet have the best available connectivity to synchronise with the latest devices? Can your mobile workforce use the technology in their motor vehicle to patch into your office in real-time and interact with their work associates as though they are physically in the same room? Is the technology in your fleet helping those in your mobile workforce to work better?
Making sure your fleet has the technology to reliably interact with colleagues and clients, as well as matching the technological capabilities of those in the wider workforce, is your greatest gift to helping your people achieve maximum efficiency.
2. Safety
We all know the Australian road statistics, and they continue to be alarming. While a number of traffic incidents, unfortunately, come down to luck and circumstance, as employers, we have a responsibility to make sure our mobile workforce is protected by the best safety standards we can provide. And this should not be an option – it should be a must.
Just as you asked yourself about the efficiency of your workforce, take a moment to contemplate how safe your people are in the vehicles you provide for them. Can you confidently say you have done everything possible to ensure their safety? In most cases, 'everything possible' means equipping them with a fleet vehicle that meets stringent safety requirements, and one that is regularly maintained and serviced to guarantee both safety and performance of that vehicle.
The list of technological advancements that have contributed to improving vehicle safety is exhaustive. Your everyday motorist would be familiar with features like ABS (non-skid) brakes, airbags, reversing cameras and sensors, and pre-tensioned seatbelts. However, one example of the extensive safety packages that are available for lessees is the latest driver assist technology.
These latest software packages include features like post-collision braking that helps drivers avoid a second incident, and steering sensors that will navigate the car out of danger if a vehicle further ahead slows or stops suddenly, and you – as the driver – do not notice what has happened down the road.
There is also adaptive cruise control, which is driver assist technology that can bring your car to a complete stop in heavy traffic, and then restart once the traffic begins moving again. Add to this suite of features blind-spot monitoring, high-beam headlights that automatically dip when the car senses on-coming traffic and automatic emergency breaking, which has been adapted to situations such as when pedestrians stray into your path, and you have an impressive array of technology-driven features that considerably improve the safety of your staff on the road.
If a vehicle is getting older, it may also be a false economy not to replace it. Most fleet vehicles will have an optimal replacement period, after which the safety and performance can be compromised. Keep your fleet fresh and rest easy knowing you've done all you can to meet your OH&S obligations.
3. Satisfaction
Once you have attracted great people into your business, your next challenge is to keep them. And providing them with an excellent fleet vehicle – one that may surpass their family vehicle in quality – is a sure-fire way to creating satisfaction, and ensuring their loyalty and longevity as an employee.
While facilitating efficiency and safety through the provision of an employee's fleet vehicle goes a long way to creating satisfaction, let's not overlook the more superficial aspects of appearance and comfort. Are the vehicles in your fleet desirable? Do they look good and make your employees feel good too? Is the interior comfortable and properly climate-controlled?
Keep in mind also, that your employees are likely to be using the vehicle in their non-work time as well. If your staff member is a family person, then why raise your eyebrows at a request for the vehicle to come with DVD player and television screens built into the rear of the drivers' seats? Maybe weekend travel is part of their lifestyle and the DVD player helps keep the kids entertained on long trips (and the parents better-rested employees on Monday morning). Alternatively, an SUV with roof racks, bull-bar, heavy-duty towing package, Apple Car-Play and 5.0-litre engine is for the employee who likes to spend their weekend camping, fishing or surfing.
Do not fail to under-estimate how much the look & feel of a motor vehicle (including such elements as the make and model) enhance employee satisfaction. The motor vehicle you provide also speaks volumes about your appreciation and respect for them as an employee in a way that words can never match.
Speak with a LeasePlan consultant about managing costs without compromising on the technology in your fleet.
LeasePlan: Driving Insights