This year could be a breakthrough for electric cars. 
With more car makers set to launch into the future of battery-powered transport, and an ever-growing network of charging infrastructure, Australian drivers will have more choice than ever before in switching to cleaner, greener vehicles. 
Australians are clearly ready to adopt electric cars as everyday transport, as evidenced by the significant increase in demand for models such as the Tesla Model 3, which was one of the country's most popular vehicles in 2022 according to official VFACTS registration data. 
With around 30 new EVs set to arrive in local showrooms this year alone, including a host of more affordable models from new Chinese brands, the playing field is getting wider. At the same time, with more government incentives – including an exemption from FBT for vehicles costing less than $84,916 – the price gap between conventional petrol-powered vehicles and electric cars has closed, further enhancing the appeal of an EV. 
So, here's a rundown of the most important new electric vehicles set to arrive in Australia showrooms over the next 12 months. 

BMW iX1
The German car maker will expand its EV family with its most affordable fully electric model, the iX1 compact SUV, set to arrive in Australia during the first quarter of the year. The battery-powered variant of the new X1 range will be powered by a 230kW/494Nm dual-motor set-up with 438km of driving range and costs from $84,900 (plus on-road costs), which is $16 under the new FBT exemption threshold without any optional extras. 

BYD Dolphin

/Atto2
The Chinese brand launched in Australia last year with the Atto3 SUV and will expand its portfolio in 2023 with the most accessible electric car in the country. Sold in China as the Dolphin but expected to feature a unique name for Australia – possibly Atto2 – the small hatchback is expected to cost around $40,000 and come with a generous list of standard equipment. It will likely have a 44kWh battery that delivers around 400km of driving range. 

BYD Seal

/Atto 4
BYD, which is an acronym for Build Your Dreams and has backing from finance whiz Warren Buffet, will bookend its local arrival with a car that directly targets the Tesla Model 3, Australia's most popular electric vehicle. Known as the BYD Seal in China, the four-door is expected to be offered with the choice of either single (with two battery options) or dual-motor configurations with prices starting from less than $60,000. In its most efficient specification, the Seal offers more than 600km in driving range and has 800V fast charging capacity that allows for the battery to be replenished in less than 30 minutes. 

Cupra

Born
If you haven't heard of Cupra yet, it is a spin-off performance brand from Spanish car maker Seat, which is part of the Volkswagen Group. It launched in Australia last year with a range of stylish and well-equipped SUVs and a hot hatch and will expand to include the exciting Born EV in the first half of 2023. Using Volkswagen's flexible electric vehicle platform, the sharp-looking five-door hatch is powered by a 170kW motor and features an 82kWh battery that provides up to 511km of driving range. The Cupra Born is priced from $59,990 (plus on-roads) with limited stock available in Australia this year.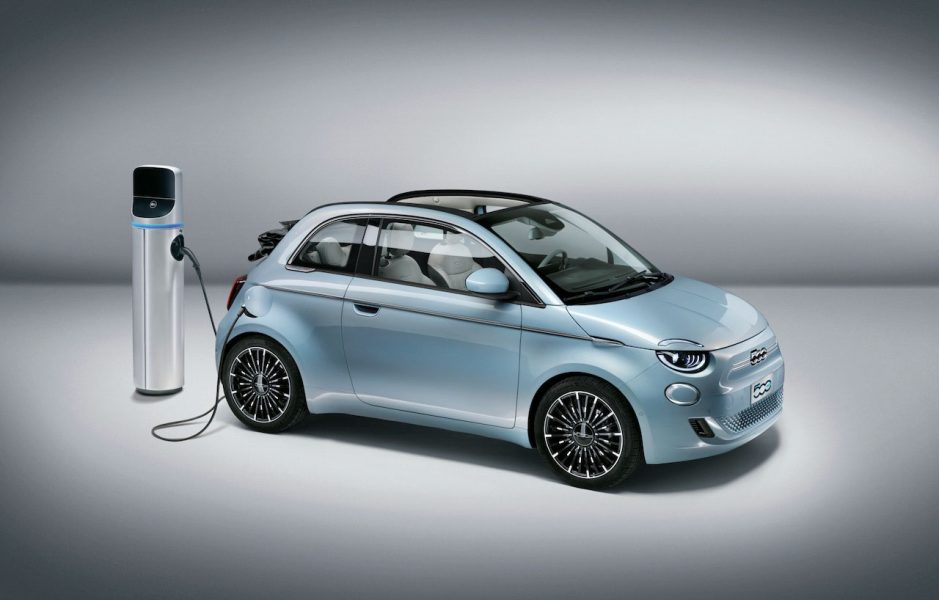 Fiat 500e
Fiat is moving with the times and has transported its retro-cute 500 city car into the future with an all-electric overhaul. Expected to be in Australian showrooms by the middle of the year in both hatchback and convertible body styles, the 500e will likely be offered locally with a 42kWh battery and a 70kW e-motor with 320km driving range and cost from $52,900 (plus on-roads). A spicier Abarth version will follow later in 2023 with a more powerful 114kW motor and an upgraded handling package. 

GWM Ora
Chinese car makers will drive down the entry price of electric vehicles in 2023, with GWM (previously known as Great Wall Motors) putting up a challenge to rivals BYD and MG for the title of the country's cheapest EV. It has kick-started its assault with the arrival of the Ora, a small five-door hatchback with Porsche-like eyes and a starting price of $44,490 driveaway. The cute and compact machine, which is known as the Ora Good Cat in China, is available in three model grades – Standard Range, Long Range and GT – with all three powered by a 126kW/250Nm e-motor driving the front wheels. The Standard Range variant has a 48kWh battery that's good for 310km while the Long Range and GT have a larger 63kWh battery that extends the driving range to 420km. 

GWM

Ora Sport
Like BYD, GWM is also expected to bookend its Ora range of electric vehicles with a larger four-door sedan to take on the Tesla Model 3. While still officially 'under evaluation' for local sales, the Ora Sport is expected to be in Aussie showrooms before the end of the year – or early in 2024 at the latest. Under the striking teardrop-shaped body, the Ora Sport will likely be offered with Standard Range and Long Range single-motor variants as well as a high-performance dual-motor GT model with more than 300kW of power and priced from around $60,000. Impressively, in its most efficient configuration, the Long Range model with an 85kWh battery can travel more than 700km on a single charge. 
Hyundai

Ioniq

6
Following in the wheel tracks of the sell-out success of the Ioniq 5, Hyundai's dedicated electric sub brand will launch its second model, the Ioniq 6 sedan, in Australia in the first quarter of 2023. The sleek, streamliner uses much of the same mechanical underpinnings as the retro-futuristic hatchback and mirrors the model range with three variants that all feature a 77kWh battery. The entry-level Dynamiq, priced from $74,000 (plus on-roads), is the only one with a single 168kW e-motor driving the rear wheels, whereas the mid-range Techniq and flagship Epiq have a twin-motor configuration that increases peak outputs to 239kW/605Nm. Owing to its aerodynamic body shape, the single motor Ioniq 6 can travel up to 615km on a single charge while dual motor variants have a claimed driving range of 519km.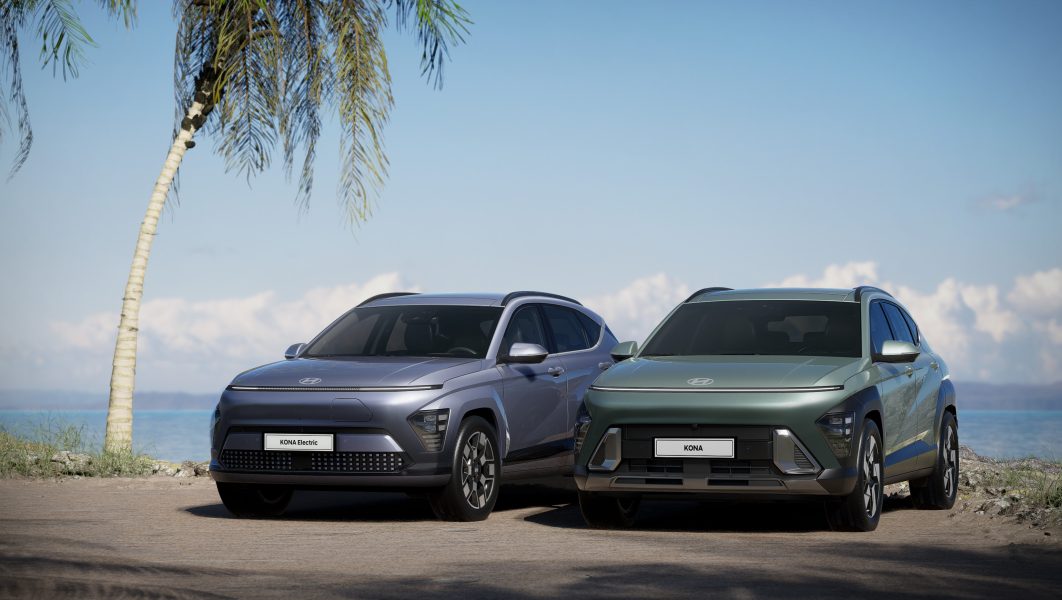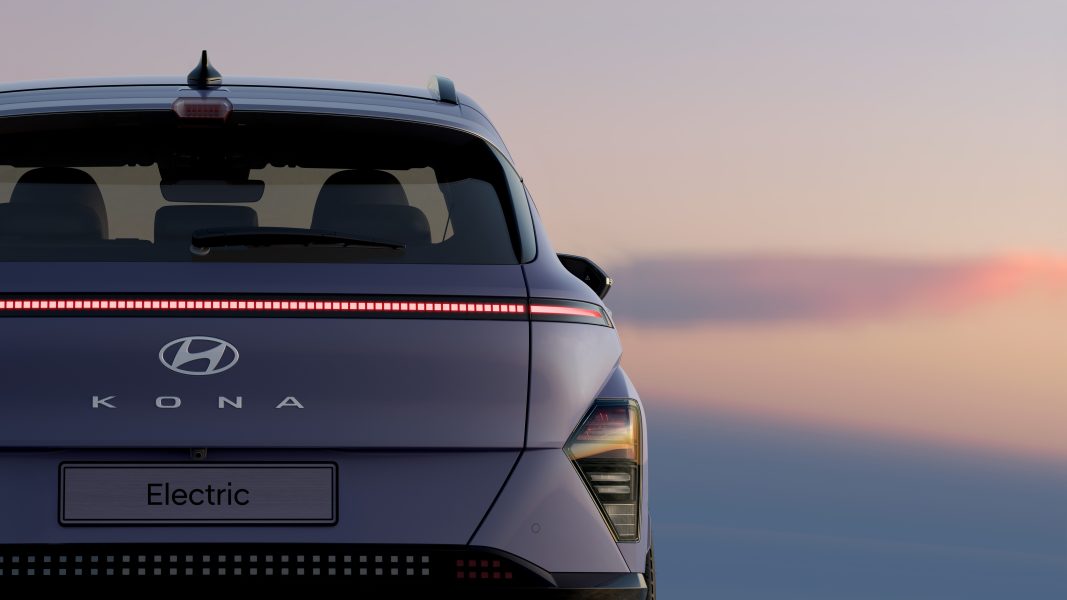 Hyundai Kona Electric
Hyundai will also introduce its second-generation Kona Electric compact SUV in 2023. Uniquely designed as an EV first, with all other models in the range – with conventional combustion engines and a new Hybrid – adapted to suit, the Kona Electric features a bold new exterior design and rides on a larger wheelbase to liberate additional interior space. It will be powered by a 150kW e-motor with a 64kWh battery that delivers more than 450km of driving range. The Kona Electric is expected to arrive in Australian showrooms later this year priced around $65,000 (plus on-roads).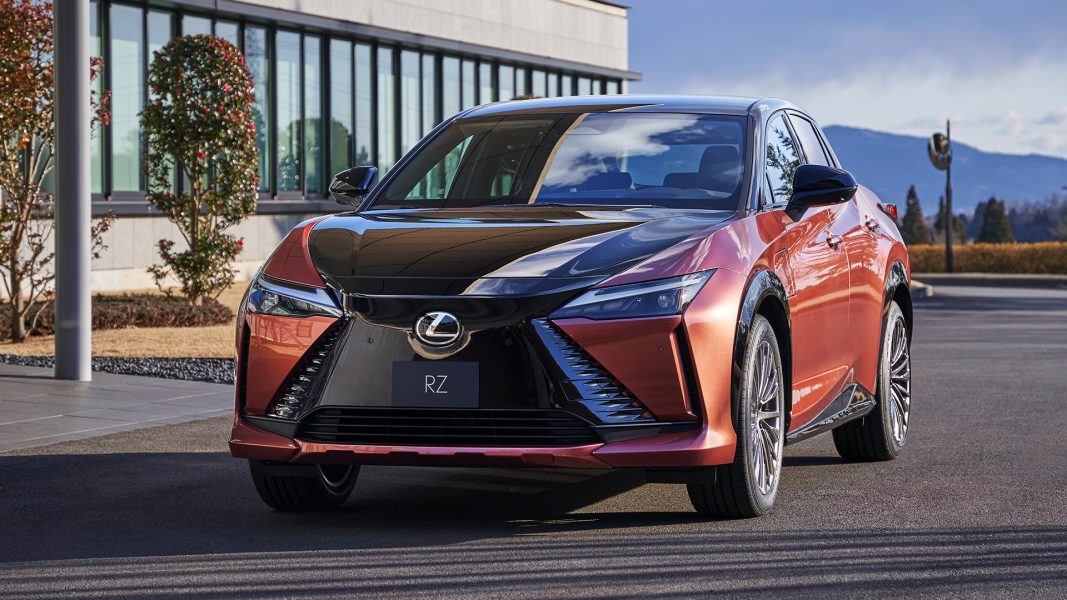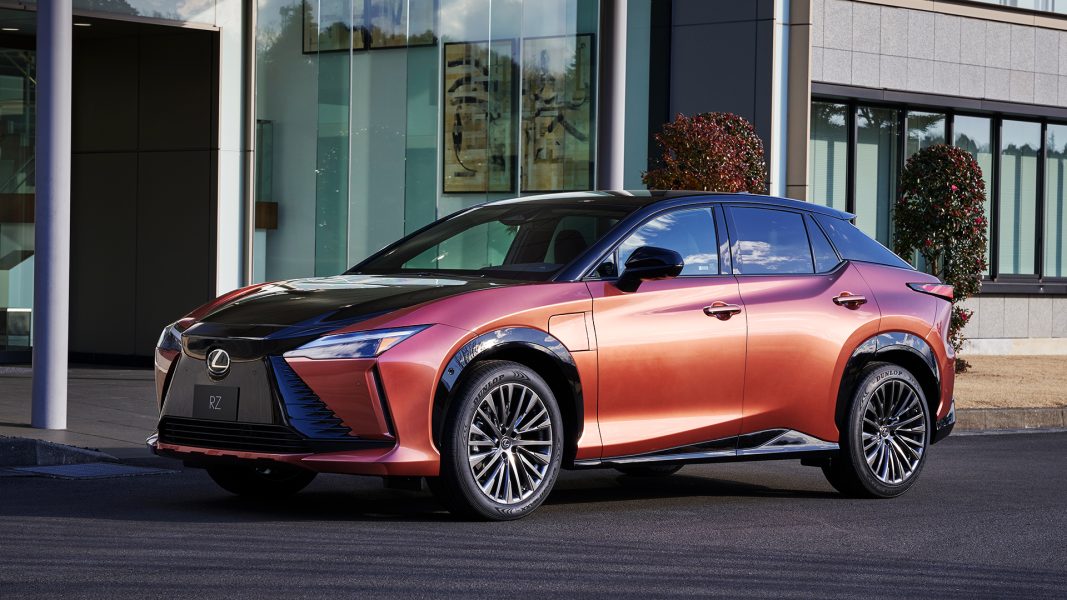 Lexus RZ450e
Lexus' first attempt at an electric vehicle, the UX300e compact SUV, didn't hit the spot with new-age luxury car buyers. But its second EV, the larger RZ450e, could be a marker in the sand for the Japanese brand. Built from the ground up as a dedicated electric car – rather than being adapted from a conventional platform like the UX – the RZ450e features a dual-motor set-up with 230kW/435Nm and a 71.4kWh battery that's good for 450km of driving range. It is due to arrive in Australian showrooms by the middle of the year with a starting price of around $100,000 (plus on-roads). 

MG4
Up until now, MG has made electric car ownership more accessible than any other car maker thanks to its popular ZS EV small SUV. This year, the Chinese-owned brand will expand its EV portfolio with a facelifted – and long range – version of the soft roader as well as introduce its next dedicated battery-powered vehicle, the MG4 hatchback. Due to go on sale locally before the middle of the year, the angular MG4 will be offered with a choice of either 51kWh and 64kWh batteries (providing 350km and 450km of driving range respectively) with prices expected to start at around $45,000.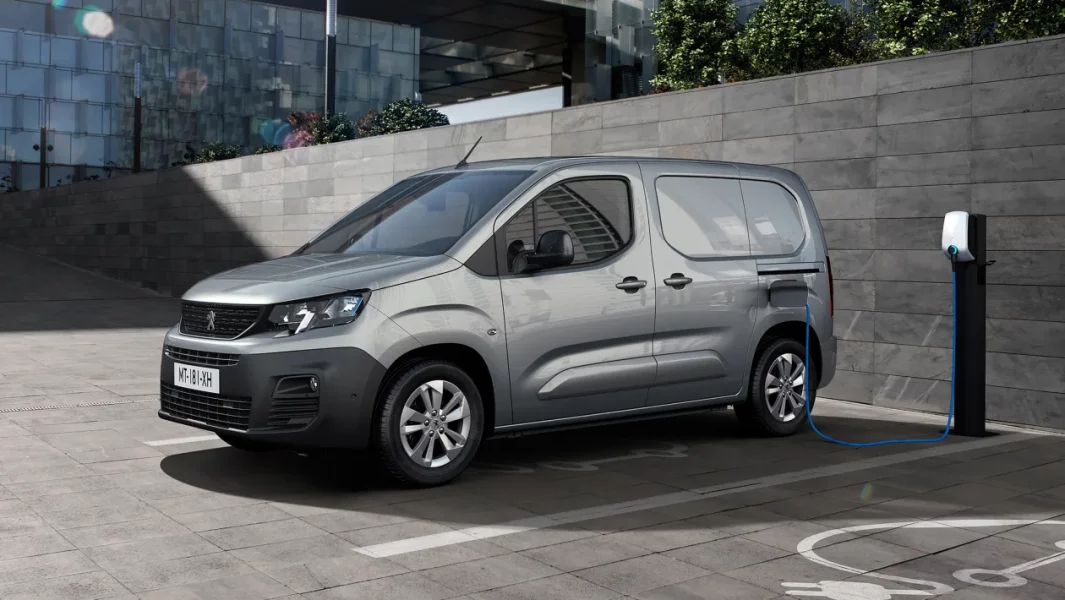 Peugeot LCV
Peugeot has a long history of hard-working light commercial vehicles and is set to introduce a fully electric van to Australia in 2023. The French car maker has yet to confirm which of its vans will be the first battery-powered model to arrive locally, but it has a choice of three models already available in Europe, the small e-Partner, medium e-Expert and large e-Boxer. Official government certification documents indicate the first will be the e-Partner, which has an 100kW electric motor and 51kWh battery that provides 275km of driving range and an 800kg payload making it ideal for small boutique business operators that primarily have short distance daily runs in urban areas. 
Peugeot e-208

and e-2008
The French car maker has confirmed it will also electrify its passenger car range in 2023 with the arrival of the e-208 small hatch and e-2008 compact SUV on the cards for Australia. Both utilise the same 100kW e-motor and 50kWh battery and offer a driving range of 350km (hatch) and 340km (SUV) respectively. Peugeot Australia has yet to officially confirm details for its first two EVs, but has indicated they will feature a high level of specification with an expected starting price of around $50,000 when they arrive later this year.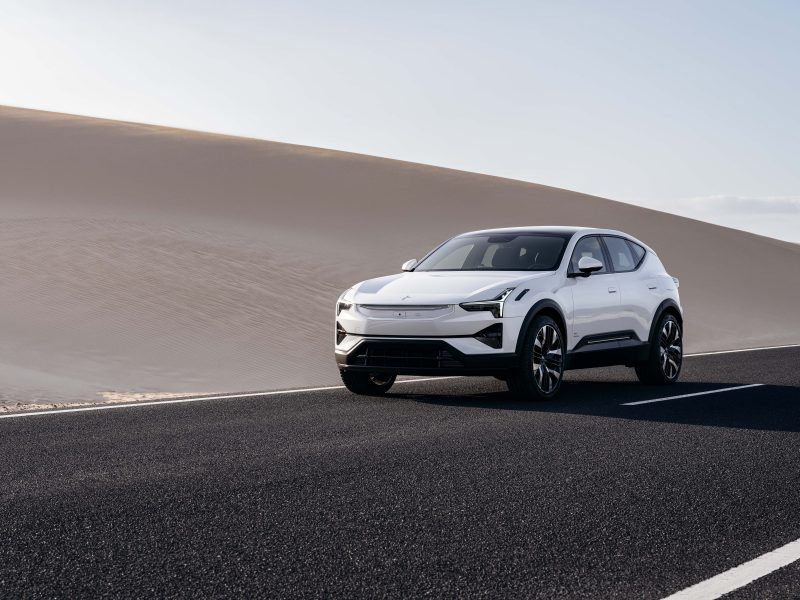 Polestar 3
Volvo's dedicated electric vehicle brand has already created a solid footprint in Australia with its Polestar 2 sedan. This year, it will expand its offering with the stylish Polestar 3 SUV – a mid-sized luxury SUV to rival the likes of the BMW iX3, Mercedes-Benz EQC and Lexus RZ450e. Set to arrive in local showrooms in the first quarter and priced from $132,900 (plus on-roads), the Polestar 3 features a dual motor configuration with 360kW and 840Nm in standard specification with a 107kWh battery that delivers 610km of driving range. Enthusiastic drivers can, however, choose an optional Performance Pack upgrade that increases peak outputs to 380kW and 910Nm but reduces driving range to 560km. 
Subaru Solterra

 
Subaru will take its first step into the electrified future with its Solterra SUV set to arrive in Australian showrooms around the middle of the year. The five-door, five-seat mid-sized SUV has been co-developed with Toyota and twinned with the bZ4x (see below). Subaru will offer Solterra exclusively with all-wheel drive and a twin-motor set-up with 160kW and 338Nm as well as a 71kWh battery that is good for 465km on a single charge. 

Toyota bZ4x
Toyota will follow Subaru with its almost identical bZ4x later in the year and has yet to outline whether it will undercut its partner with a more affordable single motor, front-drive version that is available in overseas markets. Either way, the bZ4x will be the first of three dedicated EVs from the Japanese brand that are scheduled to launch in Australia over the next 18 months. 
Volkswagen ID.4

and ID. 5
Volkswagen has invested heavily in transitioning the 'people's car' brand to electric vehicles over the last decade to repair the damage caused by its dieselgate emissions-cheating scandal. While numerous variants of its dedicated electric ID. range have been on-sale in Europe for a few years, the first models to arrive in Australia later this year will be the mid-sized ID. 4 wagon-SUV and ID. 5 coupe-sedan. Both share the same mechanical underpinnings and will likely be offered in Pure Performance (125kW/310Nm rear-drive e-motor with a 51kWh battery pack that delivers 345km driving range) and Pro Performance (150kW e-motor with a 77kWh battery and 522km driving range) specifications. Volkswagen Australia is targeting a starting price under $60k for the entry-level ID. 4 while the sportier ID. 5 will command a higher premium. 
When planning your

transition to electric motoring,

contact SG Fleet

to talk to our experts for more information.
Driving Insights