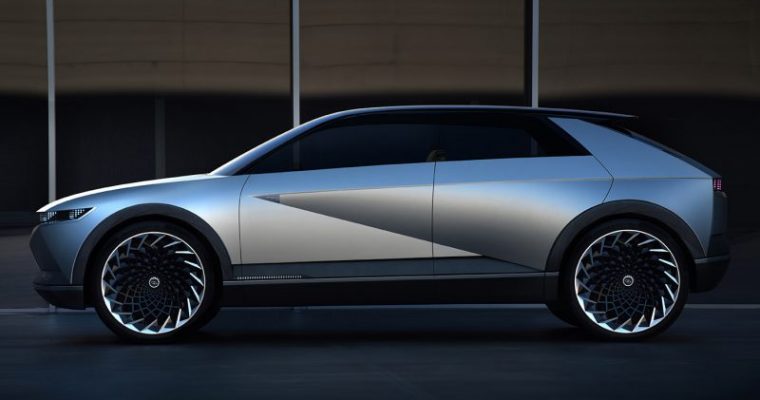 The EVs coming in 2021 you need to know about
For drivers
By Andrew Maclean
As the COVID pandemic had the Australian car market coughing and spluttering for most of 2020, electrified vehicles were seemingly immune to the downturn as demand for hybrid and battery-powered cars soared to new record levels.
At one stage, the Toyota RAV4 Hybrid was the most popular new car in the country
The Toyota RAV4 Hybrid became the first of its type to top the sales charts, indicating local acceptance for hybrid technology had finally turned a significant corner.
That trend is likely to continue in 2021 as another wave of battery-powered models – conventional hybrids, plug-in hybrids and full electric vehicles – are on their way Down Under.
So, here's a rundown on the hybrids and EVs coming to showrooms in 2021 you need to know more about.
Audi e-tron GT
The German luxury brand drove onto the EV landscape in 2020 with its first battery-electric car, the e-Tron SUV – a mid-sized five-seater in both wagon and coupe (Sportback) body styles with a driving range of between 300km and 400km.
Audi's e-Tron family will be expanding this year with the launch of the GT, a low-slung four-door sports coupe that uses the fundamental elements from the Porsche Taycan, including two electric motors producing more than 400kW in top-specification and an 800V battery that allows for ultra-rapid charging (to around 80 percent) in less than 20 minutes.
It won't be cheap, with an expected price tag starting at around $200,000, but will make a statement for top-level executives.
BMW iX
It has taken almost a decade, but BMW will finally add a third vehicle to its dedicated electric i brand in 2021 with the arrival of a more conventional SUV model called the iX.
Following the introduction of the i3 commuter and the now-discontinued i8 sportscar, the iX is a five-seat soft roader that is roughly the same size as its popular X5. It will be driven by a pair of electric motors that produce 370kW of power and powered by a 100kWh battery pack that can provide up to 600km of driving range.
Because it is built using high-tech carbon fibre construction methods – like the i3 and i8 – the iX is expected to command a significant premium over the similarly-sized X5. However, BMW will also introduce the more affordable iX3 in 2021 too, an all-electric version of the smaller X3 SUV that utilises the same battery and electric motors as the iX.
Ford Escape PHEV
Ford will add its first plug-in hybrid to Australia when the Escape PHEV arrives (albeit later than first anticipated) towards the end of 2021.
Based on the latest-generation mid-sized SUV that lobbed in local showrooms this year, the Escape PHEV features a 2.5-litre lean-burning petrol engine linked to an electric motor that is powered by a 14.4kWh battery pack and offers up to 50km of zero-emission motoring.
It is expected to be an affordable option in the transition to alternative powertrains with a price tag around $50,000 when it launches around October.
Hyundai Kona Electric facelift
Hyundai will update its Kona Electric with a facelifted version of its battery-powered small SUV set to land in Australia before the middle of the year.
While it retains the same mechanical configuration as its predecessor – with a 64kWh battery and 110kW electric motor that provide around 370km of driving range – the updated model has been refreshed with new exterior styling, a revised interior that features a fully-digital dashboard and larger infotainment display and more advanced safety systems.
Hyundai Ioniq 5
The Kona Electric won't be the only new EV to arrive from Hyundai in 2021, with the South Korean car maker set to establish a new dedicated electric-car sub-brand.
Just as Hyundai has done with the Genesis luxury division, it will promote an existing model name – in this case Ioniq – to lead its charge (pun intended) with a full range of battery-electric vehicles, starting with the Ioniq 5; a mid-sized SUV around the same size as its popular Tucson model.
Hyundai has yet to reveal full details on the Ioniq 5, except for the fact it will introduce a newly-developed and dedicated electric vehicle platform and borrow design cues from the Hyundai 45 Concept (pictured) that was revealed at the 2019 Frankfurt motor show.
Kia Sorento PHEV
Hyundai's sister brand, Kia, has been crying out for a couple of electric models – the e-Niro small SUV and e-Soul city car – for the past few years, but its first foray into battery power will now be a plug-in hybrid version of its stylish new Sorento seven-seat SUV.
Set to arrive in local showrooms in the first quarter of 2021, the Sorento PHEV will feature an efficient 1.6-litre turbocharged four-cylinder engine assisted by a 67kW electric motor and a 13.8kWh battery that produce a combined output of 169kW/350Nm and the ability to travel up to 50km on electric power alone.
Kia has said it will target the Sorento PHEV – as well as a conventional hybrid model arriving towards the end of the year – at the fleet market, indicating they will be priced somewhere between the existing entry-level S and flagship GT variants at around $60,000.
Lexus UX300e
By proxy of its relationship with Toyota, Lexus has been a pioneer of hybrid technology for more than a decade. And now it is set to introduce its first fully-electric model in 2021 with the launch of a dedicated battery-powered version of the UX small SUV.
The UX300e, as it will be called when it arrives late in the year, replaces the petrol engine and hybrid set-up available in existing variants with a front-mounted electric motor that produces 150kW of power and 300Nm of torque and is fed by a 54.3kWh battery. Interestingly, while Lexus Australia has yet to confirm any local details, the UX300e is offered with a one-million kilometre/10-year warranty on its battery pack in overseas markets.
MG HS PHEV
The iconic British brand, once renowned for its burbling little convertible sports cars, has driven away from its roots under the ownership of China's SAIC with a range of affordable small hatchbacks and family-friendly SUVs.
And, following in the wheeltracks of its first dedicated electric vehicle – the small ZS – that arrived late in 2020 and became the cheapest EV in Australia, MG will expand its eco-friendly footprint with a plug-in hybrid version of its mid-sized HS soft roader this year.
Set to cost around $35k, the eHS features a 1.5-litre turbo-petrol engine hooked-up to an electric motor for a combined output of 214kW while a 16.6kWh battery should provide up to 75km of zero-emission driving range.
Mitsubishi Outlander PHEV
Mitsubishi was the first car maker to offer a plug-in hybrid SUV in Australia when its Outlander PHEV arrived in 2014, and now the Japanese car maker is preparing for its sequel with a new-generation Outlander set to be revealed in 2021.
The company has yet to release any official details, but following Mitsubishi's merger into the Nissan-Renault Alliance a few years ago, it is expected to share much of its fundamental underpinnings with the all-new Nissan X-Trail that is also due in showrooms this year and borrow styling cues from the bold Engelberg concept car (pictured) that was revealed at 2019 Geneva motor show.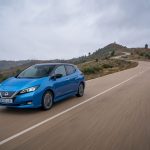 Nissan Leaf e+
As one of the first fully-electric cars available in Australia, the Nissan Leaf was ahead of its time. And, while the much-improved second-generation model that arrived in 2019 has still yet to find as much mainstream acceptance as newcomers Tesla, Nissan is set to up the ante in 2021 with a more powerful and longer-range variant called Leaf e+.
It won't look any different on the outside (beside some badge work) but under the skin the Leaf e+ has a 62kWh battery (50 percent greater than the 40kWh pack in the current car) and a more powerful electric motor that increases outputs to 160kW and 340Nm.
The Nissan Leaf e+ is expected to arrive in local showrooms early in 2021 and cost slightly more than the $49,990 base model offered currently.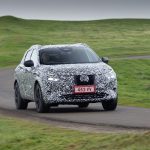 Nissan Qashqai e-power
Beyond the Leaf, Nissan will plant a new seed in the electric car garden with its next-generation Qashqai set to arrive with a radical range-extender model using what Nissan calls e-power technology.
It's a different take on combining petrol and electric power together, as, instead of having the petrol engine directly driving the wheels and supported by an electric motor like in a conventional or plug-in hybrid, Nissan's e-power configuration is propelled solely by the electric motor with a frugal petrol engine acting as an on-board generator to charge the battery pack.
While details of the Qashqai powertrain are yet to be confirmed, Nissan's e-Note hatchback available in Japan is powered by an electric motor with a tiny 1.5kWh battery being constantly topped by a small-capacity 1.2-litre three-cylinder motor. The benefits of the e-Power configuration, according to Nissan, is that it provides the performance and driving character of an electric car and the smaller battery is significantly cheaper to produce and easier to package in the car. And, while it cannot be plugged-in to be recharged, the ultra-efficient engine, which runs at an optimum speed that is not directly affected by the accelerator, has an average consumption of less than 3.0L/100km, giving a theoretical driving range of around 1000km between refills.
Expect Nissan to expand on its e-power range with the technology set to be features in the next-generation X-Trail too.
Toyota Corolla Cross Hybrid
Toyota virtually invented the hybrid with its pioneering Prius hatchback and has spread its petrol-electric technology across almost its entire range of passenger cars.
Now, the Japanese brand is set to the introduce a new take on the hybrid concept with the Corolla Cross, a fusion of its top-selling hatchback and hugely-popular RAV4 SUV.
The high-riding wagon is set to arrive in local showrooms within the next 18 months and builds on the brand's burgeoning range of SUVs and follows the same formula introduced with the Yaris Cross that launched late in 2020. It is expected to be offered, like the mainstream Corolla hatch and sedan, with both conventional and hybrid powertrains.
Toyota Kluger Hybrid
The Toyota Kluger has been one of Australia's best-selling family SUVs for more than a decade, and an updated version in 2021 will drive it into the 21st century with a hybrid powertrain to be being offered locally for the first time.
The stylish and larger new seven-seater will feature the same powertrain as the Camry Hybrid and RAV4 Hybrid, with a 2.5-litre lean-burning petrol four-cylinder and electric motor producing a combined output of 179kW and an average fuel economy of 7.0L/100km.
Toyota Mirai
It's not all about batteries next year, as Toyota will join Hyundai in lobbying for future investment in hydrogen infrastructure and acceptance by importing a small batch of its second-generation Mirai fuel cell vehicle to Australia in 2021.
Toyota will bring a shipment of 20 Mirai Down Under specifically to lease for "select businesses and government agencies" and support them with a refuelling station at its Altona facility in Melbourne's western suburbs.
The Mirai feeds compressed hydrogen to an advanced fuel cell under the bonnet that extracts energy through a complicated process in order to drive an electric motor, producing just water vapour from its tailpipe.
Now is the time to develop your business case to transition to electric vehicles
Read the steps for developing a business case to transition to EVs
Driving Insights