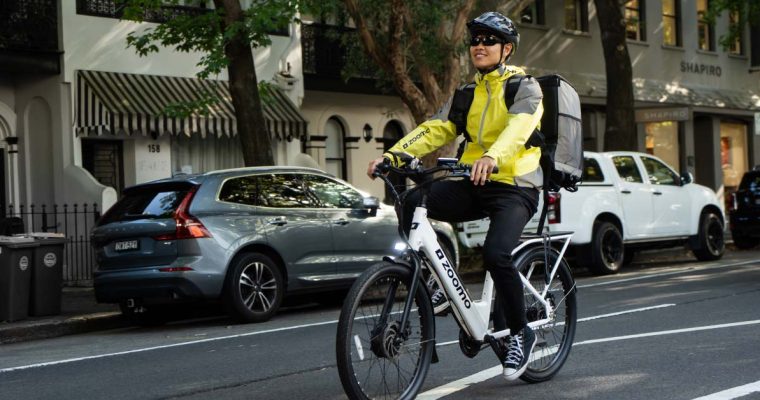 If you've spent any time in the capital city of Australia over the last few years, you'll have noticed the growing number of eScooters on the roads. At the same time, you're also likely to have seen an increase in eBikes hitting the road in urban areas, especially if you've used a food-delivery service like Uber Eats or Menulog.  
eScooters and eBikes are part of a burgeoning mobility segment known as Light Electric Vehicles (LEVs) and, far from just being the 'accessory du jour' of inner-city hipsters, private users and forward-thinking businesses are seeing them as a viable alternative to cars.  
Ryan Nunn from Zoomo—an Australian-based LEV manufacturer and distributor, and SG Fleet partner—says the growth in popularity of eBikes is partly because they make financial and environmental sense for individual riders and businesses. Another major factor in their popularity comes down to convenience. 
"From a commuter sense, people are finding they don't need to use cars for short trips," he begins. "In the US, for instance, more than half of all trips are under five kilometres. Here in Australia, 47% of trips in Melbourne are two-and-a-half kilometres or less and, in Perth, 50% are less than five kilometres." 
Because of the relatively short distances travelled in built-up areas, he says road users and commuters are realising they don't need to use "big, bulky vehicles to get through really congested city centres, and they're opting to trade in their cars for micro-mobility options." 
According to Ryan, the high demand for delivery services during COVID lockdowns accelerated the realisation that smaller, more energy-efficient vehicles were a smarter way of getting around large city centres. It should come as no surprise to learn then that Australia Post now runs Australia's largest fleet of LEVs, covering more than 15 million kilometres a year.  
Based on their use in the US, businesses like DHL and Amazon will soon be adding large numbers of LEVs to their delivery fleets in Australia and Aotearoa New Zealand and, in a recent announcement, Uber's Uber Green initiative aims to get 100% of their couriers using zero-emission vehicles by 2040; an undertaking that Ryan describes as "massive".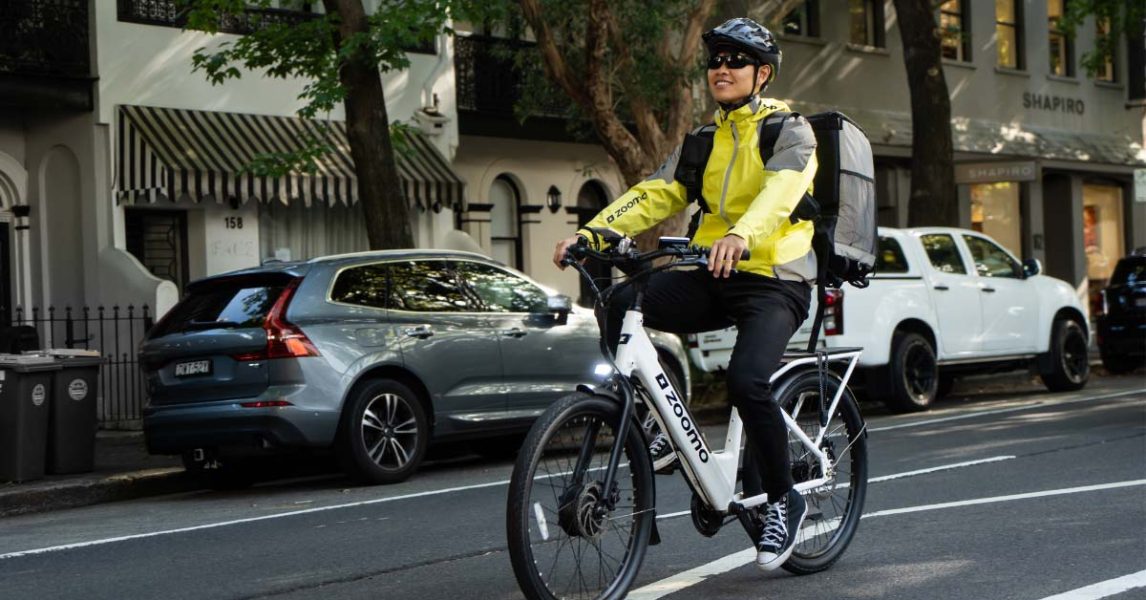 eBikes: The marriage of sustainability and cost-savings 
Environmental sustainability is another obvious reason for the uptake in eBike use but, for businesses using LEVs, they're also faster in getting goods to the customer's doorstep than a 'conventional' vehicle like a delivery van or medium-rigid-bodied truck.  
"LEVs produce zero emissions, so when compared to vans that are contributing quite a lot of air pollution and carbon emissions, eBikes are a great option," Ryan adds. "By using these vehicles, individuals and companies can actively contribute to reducing air pollution and combating climate change. So, I think that's really a frontrunner for people's minds."  
"But, outside of that—and potentially what people don't think of as often when they think of electric vehicles—cargo bikes, specifically, can deliver goods 60% faster than vans in those city centres," he continues. "LEVs are more flexible; they have greater mobility so you can quickly breeze through city streets and narrow cycle lanes and whatnot. So, from an operational perspective, it's a really strong vehicle choice because you're not having to wait as long in traffic, finding a park or anything like that."  
And all of this, he remarks, is before weighing up the cost-savings: "When compared to vans—which have ongoing costs like fuel, insurance, maintenance, registration and parking fees—that all add up over the lifetime of a vehicle, LEVs have low upfront costs, require less maintenance and can be parked for free in many areas."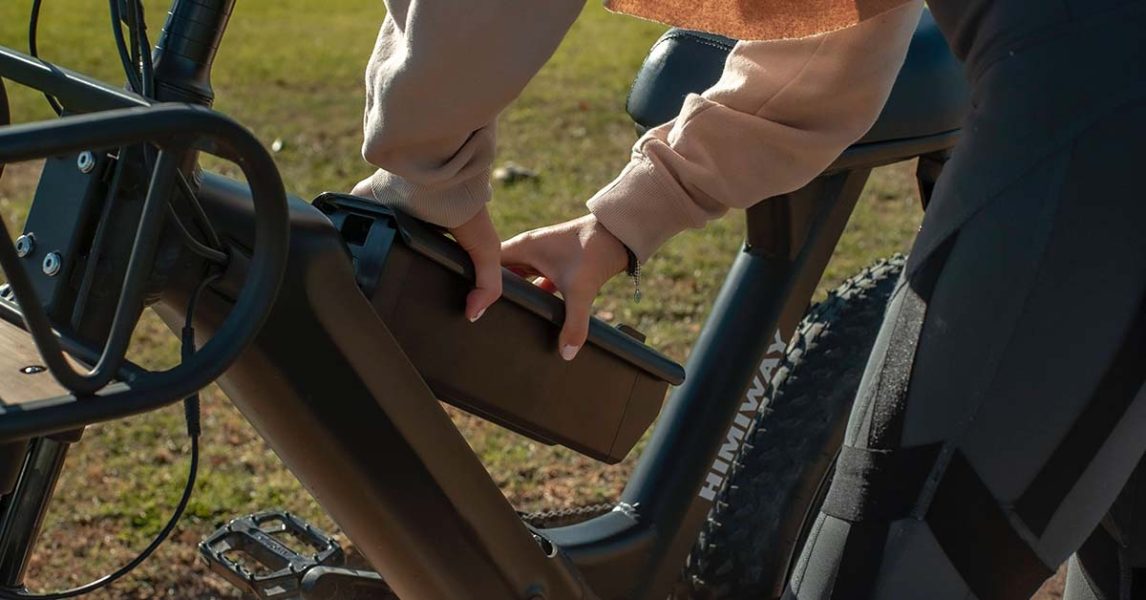 Ryan observes how LEVs can contribute to businesses meeting their Environmental and Sustainability Goals (ESG) and play an important role in creating a positive brand image. As a society, everyone is becoming more eco-conscious and making active decisions about the environment in their purchases.  
"So, for a business to be able to claim net-zero, carbon neutral or boast deliveries with zero emissions, that's some really strong brand positioning for them, and it's another reason why we're seeing such strong uptake in the sector."  
At Zoomo, ensuring eBikes are fit-for-purpose for delivery and have a positive whole-of-life or total-cost-of-ownership (TCO) cost are among their top priorities.  
"In terms of innovation and supply chain, we have to design our vehicles to meet very specific needs. Courier riders are our core customers, and they don't ride like normal bike users," explains Ryan. "They're using these bikes 365 days a year—rain, hail, shine—and, you know, they can be on these bikes for upwards of eight hours. If they don't have a reliable bike, that means no income for them."  
"We have to make sure everything—from the parts we use like reinforced frames, hydraulic disc brakes and internal gear shifters, to how they can be maintained and replaced—minimises the points of failure on the bike and increases rider safety. On top of that, our designs have to reduce the cost to our customers in terms of labour as well as parts, and get that bike back on the road quickly."  
"For an eBike courier, TCO comes into it where you've got a frame that can last you three years. An external gear shifter is one of the highest points of failure on a standard bike, which is why we put it inside so, throughout this, we're thinking of what the landed eBike cost is to us and then what is it going to be in parts per month, the cost of labour per month, and times that by 36 months. We know couriers want something that's going to be on the lower end of the TCO, and eBikes are vehicles that can meet the criteria."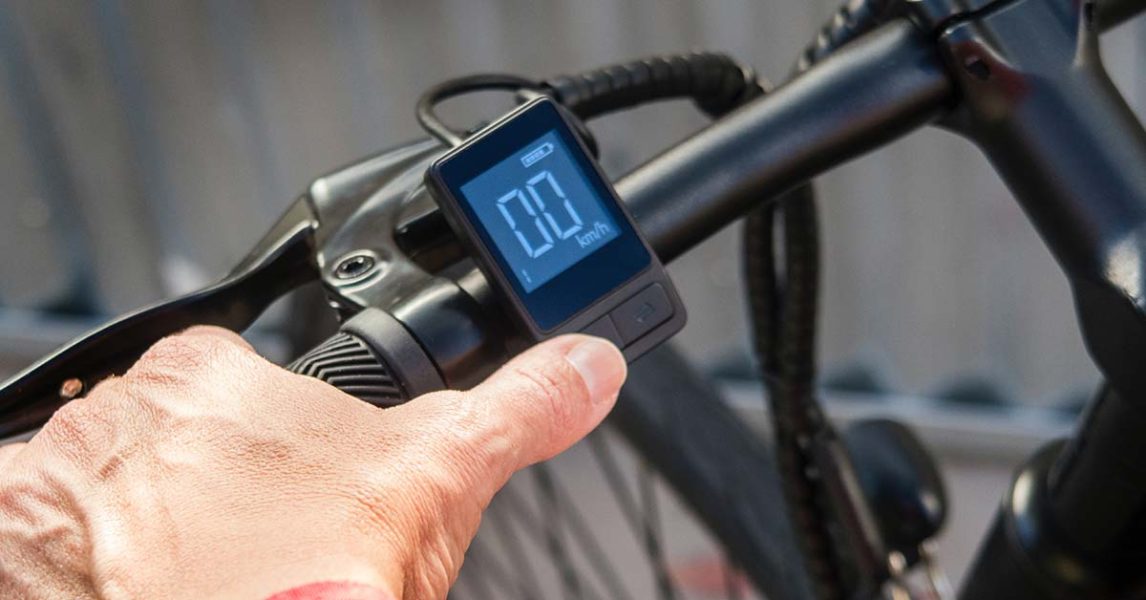 eBike trends: Last-mile delivery and liveable cities
As more logistics companies commit to varying net-zero targets, we're sure to see electric vehicles replacing combustion engine vehicles for electric cars and vans. This will lead to Australia mirroring parts of the European Union and the United Kingdom where bans on combustion engine vehicles coming into city centres are gradually being introduced.  
"The EU, for instance, has announced bans on petrol and diesel sales by 2035 and cities like London have created ultra-emission zones where delivery vehicles pay a hefty tax to come into the city if you're a high-emitting vehicle," Ryan says. "The City of Sydney recently announced a similar push, and although it's just an agenda item at the moment, they want to introduce a petrol/diesel tax similar to Europe in the Sydney CBD as a part of the push for greener emissions as well." 
The explosion of eCommerce during COVID has seen consumers wanting their online goods delivered to their door in timeframes that Ryan argues aren't possible for the current vehicles used by most logistics companies. He says Zoomo's intelligence shows the rise of micro-fulfillment centres is imminent.  
"To put that in perspective, the parcel market grew by more than 1 billion parcels a year in 2021. With people wanting more and more parcels in less and less time, we look to the UK and Europe where they are building micro-fulfilment centres on the outskirts of cities where traditional trucks or cars will drop off the parcels and then LEVs enable the last-mile delivery within the city centres." 
The biggest business applications for eBikes
In Ryan's opinion, applications for eBikes are far-reaching, and he's in no doubt that the last-mile delivery sector will have the greatest need for micro-mobility vehicles like eBikes and eCargo Bikes. He says that Zoomo is already seeing a lot of bigger European companies adopting LEVs, with newer players in the sector "not even [bothering to purchase] petrol vehicles for their fleet from the outset, going straight to electric."  
Closer to home, Ryan believes the rise of Uber Eats has encouraged more and more gig workers to "jump on eBikes to deliver food to customers".  
For Ryan and Zoomo, one of the more interesting sectors for which LEVs could have a big impact is the mobile workforce.  
"Think tradesmen, security guards, healthcare in the home support workers, dry cleaners, council workers," he elaborates. "We're seeing urban maintenance and sanitation done a lot with electric vehicles and we're doing a bit of work with councils, as well for workers doing things like road pavement monitoring on the bikes or waste disposal. So yeah, that mobile workforce is one that may not be top of mind to people when they think of the applications for these vehicles."  
In conclusion  
The global micro-mobility market is expected to exceed $US200 billion by 2030 and Ryan Nunn from Zoomo predicts the growth of eBikes for business will continue with the transition to much more liveable cities.  
"We're going to be turning away loud, petrol-guzzling vehicles from our city centres and, instead, opting for clean, liveable cities where transportation is powered by electric micro-mobility. I think that's the most exciting trend of this push towards micro-mobility." 
Want to know how eBikes and LEVs could fit into your transport mix, including novated leasing for employees? Start a conversation with SG Fleet today. 
Driving Insights