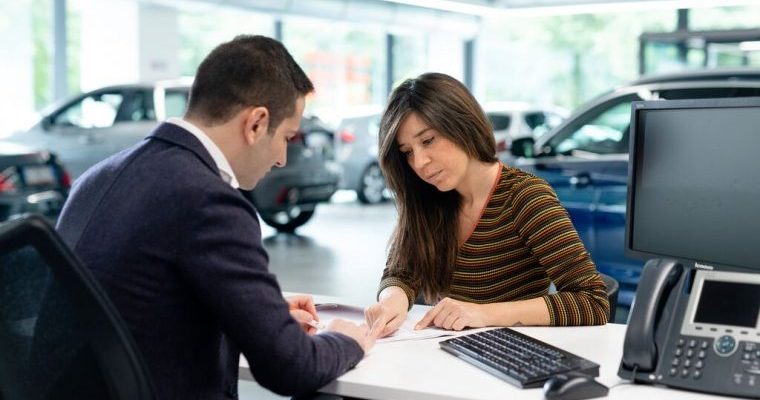 For most of us, insurance could best be described as a necessary evil. Choosing the right policy with the fairest premium, and understanding the range of products that are available, is not particularly straightforward.
Ralph Mondel, Treasurer and Insurance Manager at LeasePlan Australia and New Zealand, believes much of the stress of shopping for insurance can be removed by understanding how to identify the best policy for you and your motor vehicles. He suggests that keeping some fundamentals in mind will help you make good insurance decisions.
As Ralph readily admits, "Insurance is something that everybody thinks 'I don't want to have to pay for, but I know that in certain conditions I need to have it in my back pocket for a rainy day' – and everybody is always of the mindset that it's expensive."
everybody is always of the mindset that it's expensive
This mindset often leads people to simply choose the least-expensive product. Then, when it comes to making a claim, the policy exclusions are highlighted and you're left saddled with hefty repair or replacement costs.
Likewise, as we learnt via submissions to the recent Royal Commission into the Banking and Insurance industries, consumers and fleet operators have been stung considerable amounts of money on products they didn't necessarily need.
"Price tends to be the driver of insurance coverage and, from our perspective, this might suggest you've got your priorities around the wrong way," Ralph explains. "Price will take care of itself, because you want to make sure you're getting the right type of cover for yourself, your business and your operations."
"When it comes to insuring vehicles that you are leasing – whether novated or as part of a fleet – you need to make sure you read and understand the product disclosure statements [often referred to as a PDS] when looking at policy cover. You need to understand what your policy is covering, and you also need to know what your policy is excluding. So, in general, that's what the insurance policy will specify. This is what you're covered for, and this is what you're not covered for."
As Ralph emphasises, "Compare policy coverage documents so that you're fully armed with as much detail as possible to make an informed decision that's right for you."
Understand what you need in your policy
It's important to know what you actually need cover for (modifications and accessories to the vehicle, finance gap payments, additional or unlisted driver cover, etc.), and the kind of events you're covered for under the policy (theft, vandalism, flood, hail, etc.). Perhaps, just as importantly, you need to understand what you're not covered for.
"From a policy perspective, there are a whole heap of different policies out in the marketplace," says Ralph. "You won't find one that is the same as another."
One of the first things to consider when deciding on your priorities in an insurance policy is how and where your motor vehicles are used – a fit-for-purpose approach.
As an example, if you do a lot of driving in rural areas or on unsealed roads and your risk of windscreen damage is high, it would pay to understand how a policy covers glass damage. Is it included as part of the policy? Or do you need to pay extra for windscreen or glass damage? Is there a different level of excess for a windscreen claim? Does a windscreen claim affect your claim history adversely or not?
Likewise, if you fall into a certain age category and are the sole driver of the vehicle, then looking at policies that provide cover for listed or named drivers only might be worthwhile investigating. Some insurers assess this aspect of risk differently, meaning the premium varies if there's only one driver history to assess. The result could be a reduced premium, without affecting the ability to claim for damage in the event of an accident.
Conversely, if you're insuring a fleet of pool cars, listed driver policies are unlikely to be the best fit for you.
Understanding how a policy covers modifications and accessories from a fit-for-purpose perspective is also wise to take into consideration. On a number of motor vehicles, items like bull bars, tow bars, roof racks and hydraulic tailgates are part and parcel of the vehicle's use. In some cases, these additions are more aesthetic than necessary. Either way, it's important to understand how the policy affects the repair or replacement of these items if the vehicle is involved in an incident.
You should also understand how the value of the motor vehicle would be assessed in the unfortunate event that it was written off. Does the policy take in to account the use of the vehicle for work purposes and adjusted in value accordingly? Or is the vehicle treated purely as a non-standard item with fixed replacement allowances?
Know your Duty of Disclosure
You should always contact the insurance company if any changes are made to the vehicles covered by an insurance policy. Not only does it help foster a good relationship between both parties, it can help to avoid nasty surprises at claim time.
While an insurer is obligated to let you know about changes in the policy or other important matters regarding your insurance, it goes the other way as well. You have a certain obligation to pass on information to your insurer under what's known as the Duty of Disclosure obligation.
"A Duty of Disclosure [applies] in all insurance policies whereby, if you do happen to make a modification to the vehicle after it's been purchased, you have a duty of disclosure obligation to actually let your insurer know," explains Ralph. "Depending on the value or the modification, your insurer then has the ability to maybe modify your premium in order to accommodate the additional value that has been placed on the motor vehicle."
"Likewise, if you change the vehicle you need cover for, it's important to let your insurer know, he continues. "You might be in a $35,000 motor vehicle today – it might be a Subaru or a Toyota or whatever – and, all of a sudden, you replace it with a Tesla. Fleet managers need to be aware that you can't just go and change the composition of your fleet without obviously being in contact with your insurer, so the insurer knows exactly what risks they are insuring for."
Knowing the purpose of your vehicles, taking the time to fully understand an insurance policy's PDS (ask questions if you don't), and being aware of your obligations to your insurer will ensure you purchase the right product for your needs – and not be left high and dry when it comes to claim time.
Need more advice on novated or fleet leasing insurance? Start a conversation with LeasePlan today. 
LeasePlan: Driving Insights