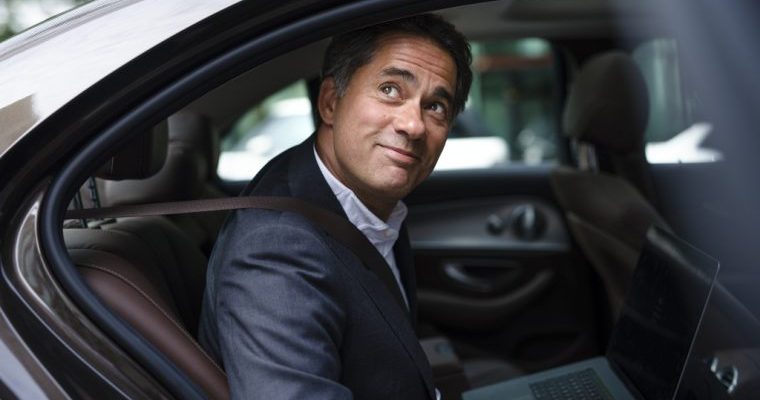 Everything You Need to Know About The Future of Lease Accounting
For your fleet
From 1 January 2019, new lease accounting standards will come into play worldwide.
Why are these changes happening?
International accounting boards want more financial statement comparability and transparency for investors and other readers of financial statements.
A little history
Under current accounting standards, companies that use operating leases to finance assets used in their business are not required to include the assets, or corresponding debt, on their balance sheet. In this way, operating leases were often viewed as 'off balance sheet financing'.
It was believed the absence of operating leases from balance sheets was making the gearing and borrowing ratios of companies look potentially better than they may have been. As a result, accounting boards demanded greater comparability and transparency about leverage and assets used in operations.
After more than a decade of discussions, the International Financial Reporting Standards (IFRS) – and its US equivalent, Financial Accounting Standards Board (FASB) – issued new standards in 2016 known as IFRS 16. Along with these new standards came a timeline of key dates for companies to remember:
The timeline for new lease accounting standards

What might all this mean for your business?
Off-balance sheet accounting for leases will no longer be allowed after 1 January 2019.
If a lease term is greater than 12 months and the underlying asset has a value over $5,000, then all such leases — both finance and operating — must be included on the balance sheet.
Lessees should initially recognise a right-of-use asset and a lease liability on their balance sheet. The asset is reduced by a depreciation charge and the liability is reduced by the principal component of lease payments. Lessees should separate service components (e.g. fuel and maintenance) from lease payments and record them as expenses when incurred.
Over the full lease term, the overall cumulative effect on the net profit is the same; however, the phasing and the presentation on the statement of comprehensive income will change.
Generally speaking, IFRS16 should have a positive impact on a lease's EBITDA.
Will it change the company cashflow?
No. The cashflow of your company remains the same.
How do the new lease accounting standards look globally?
Despite best efforts, international convergence was not achieved. Even though accounting standards have changed for everyone right across the world, there are slight differences between IFRS 16 and FASB.
Australian companies that have to report under the US GAAP (e.g. in case of a subsidiary of a US-based company) will need to understand the FASB requirements.
Differences between IFRS 16 (Global) and FASB (USA)

Do the benefits of leasing still exist?
They sure do – and that's a really important point.
If you're looking to keep cash in your business, leasing is still the way to go, even with IFRS 16. The amounts capitalised under lease contracts will continue to be significantly lower than under outright ownership of the vehicles. In addition, you will still benefit from:
Predictable mobility costs for reliable budgeting and forecasting
Greater liquidity thanks to not having capital tied up in vehicles
Avoidance of residual value and maintenance risk
Operational flexibility – leasing rather than owning vehicles means that you can adjust your mobility needs to suit the scale and focus of your organisation
Efficient administration and maintenance, as well as other services e.g. driver services, roadside assistance, communication, etc.
So what can fleet managers do to prepare for the changes?
Fleet professionals need to work closely with finance teams to ensure smooth roads ahead. There are several things you can do to prepare for these new lease accounting standards.
Here's a checklist:
Talk with your finance team to confirm what fleet data is required for IFRS reporting, including any comparable data that may be required prior to the changes.
Make sure you put processes and systems in place to ensure you can report on any type of lease well in advance of the changes.
Ensure your fleet provider can give you the necessary data to comply with the new standards. Specifically, this will include the split of lease rental between lease and non-lease (i.e. service) components.
Work with external auditors for guidance, as the rules continue to get defined and interpreted. Your auditors will ultimately determine your balance sheet reporting.
Want more information or assistance?
A LeasePlan expert is just a phone call away and will be happy to help you understand what these new lease accounting standards mean to your fleet operations. Contact Us.
LeasePlan: Driving Insights